I have already provided the unlocking solution of Huawei E5730 router. But, if your device has customized firmware, means modem is not asking you for unlock code, then you need to change the firmware, before proceeding with unlocking steps.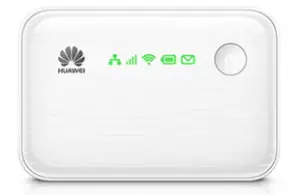 How to Change the Firmware of Huawei E5730 Power Bank router?
Connect your E5730 to PC with its default USB cable.
2. Let it open the browser with default address.
3. Disconnect internet, close the browser and also disable the WiFi (if your PC / laptop has WiFi).
4. Now download the correct Huawei E5730 firmware and WebUI update.
Note: For unlocking of the device, always use universal firmware.
5. Unzip it in a folder.
6. Run the firmware / webUI update.
7. It will ask you for password.
8. Input here firmware code as password.
Note: Comment below with model and IMEI to get the firmware password free.
9. Now, wait till finish.
10. Now your device has unlocked firmware.
11. Proceed with above unlocking link to unlock the E5730.