Photography is more than just capturing moments; it's about freezing memories in the highest quality possible. But what happens when those treasured photos come out blurred? Enter SoftOrbits' Easy Photo Unblur software – a savior for all your blurry pictures. Today, we have an exclusive offer for our readers. Dive in to discover more about this exciting giveaway!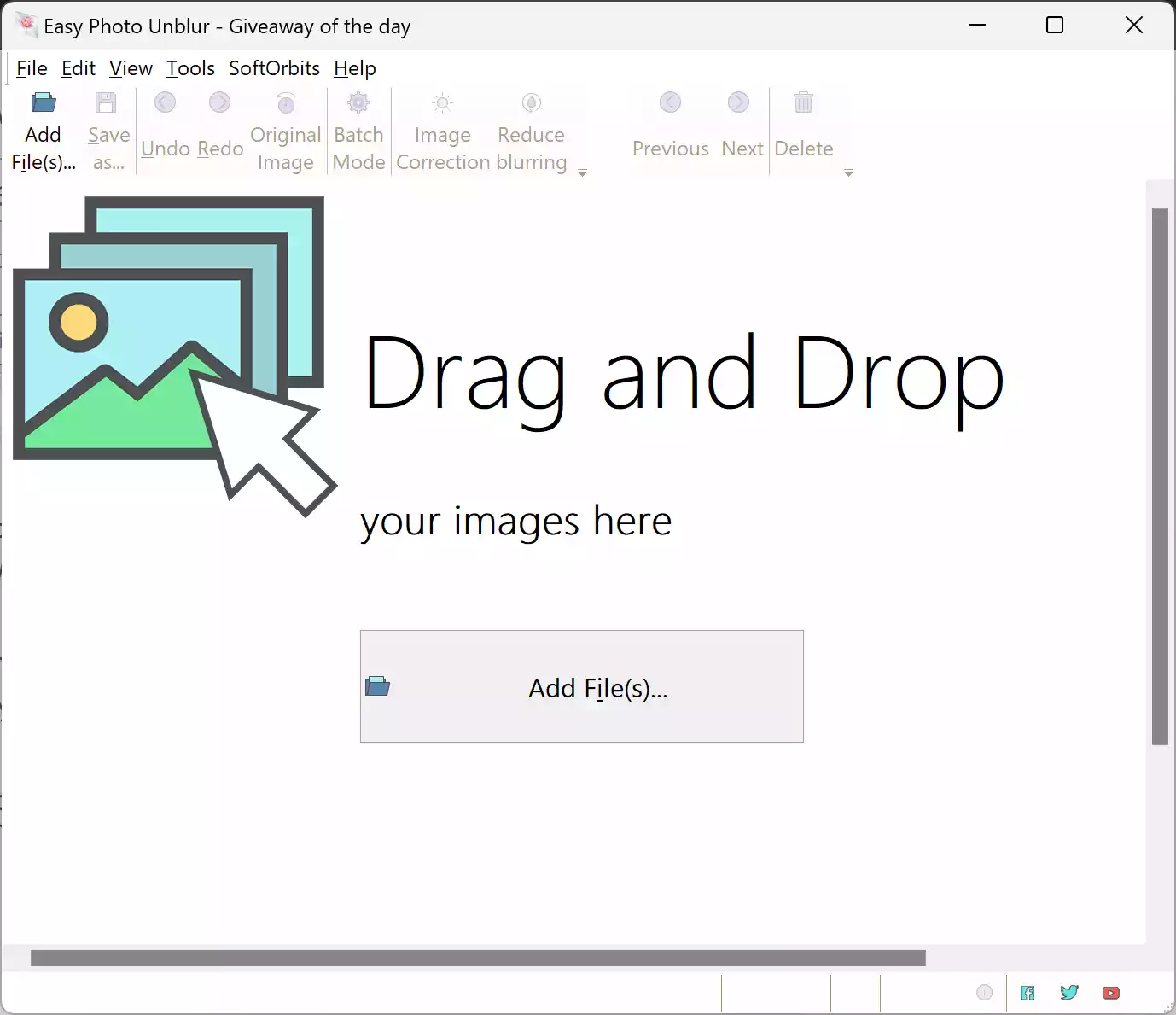 Why You Need SoftOrbits' Easy Photo Unblur
AI-Driven Repair Mechanism: Traditional photo editors often use simple sharpen filters. SoftOrbits' solution leverages advanced AI algorithms. These algorithms intelligently analyze an image, detecting misfocused objects and motion blur patterns, and then apply the appropriate corrections.
Fast Fourier Transform Algorithms: Unlike basic photo sharpening software, Easy Photo Unblur deploys complex deblurring algorithms based on Fast Fourier Transform. This ensures that your images are not just sharpened but truly unblurred, maintaining the original quality and details.
User-Friendly Interface: With its intuitive design, even a beginner can navigate the software effortlessly. Whether you're a professional or a hobbyist, the software ensures that you can repair your photos in a few simple clicks.
Features to Look Forward To
Batch Mode: Got a collection of blurred photos? The batch mode allows you to unblur multiple photos simultaneously, saving time and effort.
Versatile Blur Solutions: Whether your photos are out of focus, affected by motion blur, camera shakes, or any other type of blur, this software has got you covered.
Enhanced Image Quality: Beyond unblurring, the software offers automatic color correction, brightness, contrast, and gamma adjustments, ensuring your photos look their best.
Manual Adjustments: For those who prefer to have more control, there are manual adjustment tools available. You can set the denoising options, smoothing radius, and detail level as per your preferences.
Get Your Free Copy Today!
In collaboration with SoftOrbits, we're thrilled to present our readers with an exclusive chance to download the Easy Photo Unblur software absolutely free. Here's how you can snag this deal:-
Step 1. Download & Install: Download the software from the official SoftOrbits site and proceed with the installation.
Step 2. Activate: Launch the software, go to the 'SoftOrbits' dropdown menu, select "Register," input "EPU8-DZSMD-LAFGC-GQXDN" as the license code, and voila! You're all set to start unblurring your memories.
Wrapping Up
In the digital age, where memories are often captured through lenses, having clear, sharp images is paramount. Don't let a shaky hand or a wrong camera setting ruin your cherished memories. With SoftOrbits' Easy Photo Unblur software, blurry photos are a thing of the past. Grab your free copy today and bring clarity back to your photos!