T-Mobile and MetroPCS combined with Alcatel announces new smartphone One Touch Fierce 2 and One Touch Evolve 2 for United States.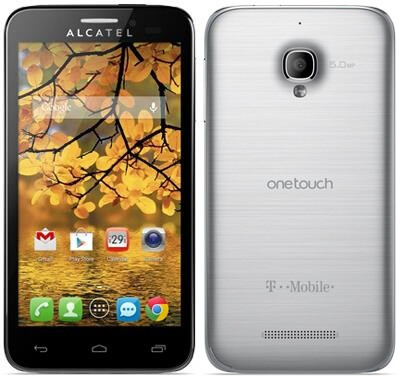 The new ALCATEL ONETOUCH Fierce 2 is available at T-Mobile starting on September 10 for $0 down and only $5.25 a month for twenty-four months on the Equipment Installment Plan (EIP). The 4G-enabled Fierce 2 offers the perfect balance of premium features (like a 1.2Ghz quad-core processor), great design (5-inch qHD display) and an affordable price, great for customers who want the latest and greatest specs, but don't want to burn a hole in their pocket.
For someone looking for an entry level smartphone, the ALCATEL ONETOUCH Evolve 2 will be available at T-Mobile on September 10 for $3.30 a month for twenty-four months on EIP. Designed to bring all your favorite content to life in a pocket-friendly, easy to use design, the 3G-enabled Evolve 2 features the latest and greatest Android KitKat operating system, a 4-inch WVGA touchscreen and a brilliant 5MP camera, great for snapping and sharing life's most exciting moments.
Key Specifications of Alcatel OneTouch Fierce 2 :
5 inch qHD (540×960) display
4G/LTE network
Android 4.4 Kitkat os
1.2 GHz quad core processor
qualcomm snapdragon chipset
1 GB RAM
4 GB ROM, expandable microSD card slot
5 Megapixel rear camera with LED Flash and autofocus, , 720p video recording and Full HD video play back
VGA front camera
 2000 mAh battery capacity with 14 days of standby time and 6 Hrs of talk time
Key Specifications of Alcatel OneTouch Evolve 2 :
4 inch WVGA (480×800) display
3G network
512 MB
1.3 GHz dual core processor
Android 4.4 Kitkat OS
4 GB ROM, 32 GB expandable memory
5 Megapixel rear camera
VGA front camera
1400 mAh, 6 Hrs of talk time