In today's digital age, where our life's work, cherished memories, and vital information all reside in the form of data on our devices, data loss can feel like a personal catastrophe. The reasons for data loss are varied: it could be a system crash, accidental deletion, or even hardware failure. What can make these situations even more stressful is not having a backup of your precious data. But, fret not! There is a solution that can help you recover your lost files—Deep Data Recovery by QILING.
QILING Deep Data Recovery for Windows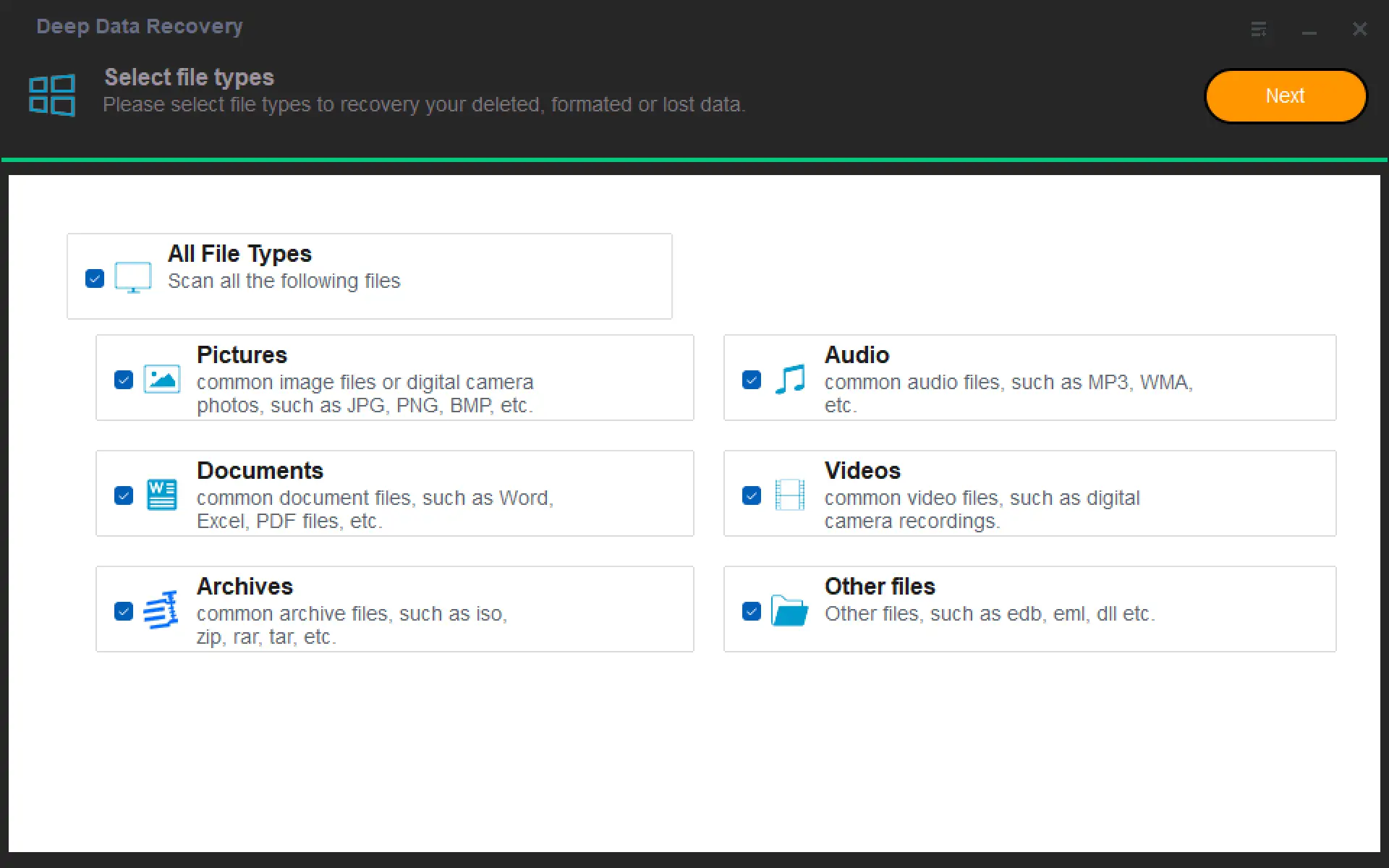 Deep Data Recovery is a highly reliable, secure, and comprehensive tool designed to retrieve lost files from various storage types, including hard disks, partitions, SSDs, SD cards, external hard drives, RAW drives, and USB drives. Its robust features and intuitive interface ensure an easy and smooth data recovery process, even for beginners.
Deep Data Recovery's key features include compatibility with different file systems (FAT, exFAT, NTFS, NTFS5, ext2, ext3, HFS+, and many others). Whether you have lost photos, videos, documents, emails, or any other file types, this software can bring them back. It offers quick and deep scan options that let you choose between a speedy scan or a thorough sector-by-sector search of your storage device. Moreover, you can preview the lost files before starting the recovery process to ensure you recover exactly what you need.
Deep Data Recovery also goes beyond standard data recovery. It can repair lost videos that are corrupt, damaged, or broken, and it can fix damaged or corrupted JPEG and JPG photos.
How about getting all these features for free? Sounds too good to be true? Well, it's not! In an exclusive offer, we are giving away free licenses for Deep Data Recovery.
How to Get a Free License for QILING Deep Data Recovery?
Here's how you can secure your free license:-
Step 1. Visit the giveaway page and fill in the form. Then, click on the "Submit" button.
Step 2. Download and install Deep Data Recovery from this link.
Step 3. Launch the software and click the hamburger icon in the top right corner of the main window.
Step 4. Choose "Activate now" from the drop-down menu.
Step 5. Enter the license code that you received in your email.
Step 6. Click the "OK" button.
Congratulations! You are now a proud owner of a fully functional Deep Data Recovery Software license.
Conclusion
In conclusion, losing important files can be a frustrating and stressful experience, but it doesn't have to be. With QILING's Deep Data Recovery Software, you can recover your lost files with ease. This user-friendly tool not only recovers your lost data but also empowers you with its various features. So, if you want to recover your lost data for free, download the software today, and start retrieving your files right away! Don't miss out on this exclusive giveaway! Secure your lost files today with QILING's Deep Data Recovery Software.