Are you constantly grappling with computer glitches and slow performance? Has it been a while since you last updated your system drivers? We have an exciting piece of news for you! As part of our commitment to helping tech enthusiasts and casual users alike optimize their computing experience, we're thrilled to announce a giveaway event where you could score a free DUMo Pro license!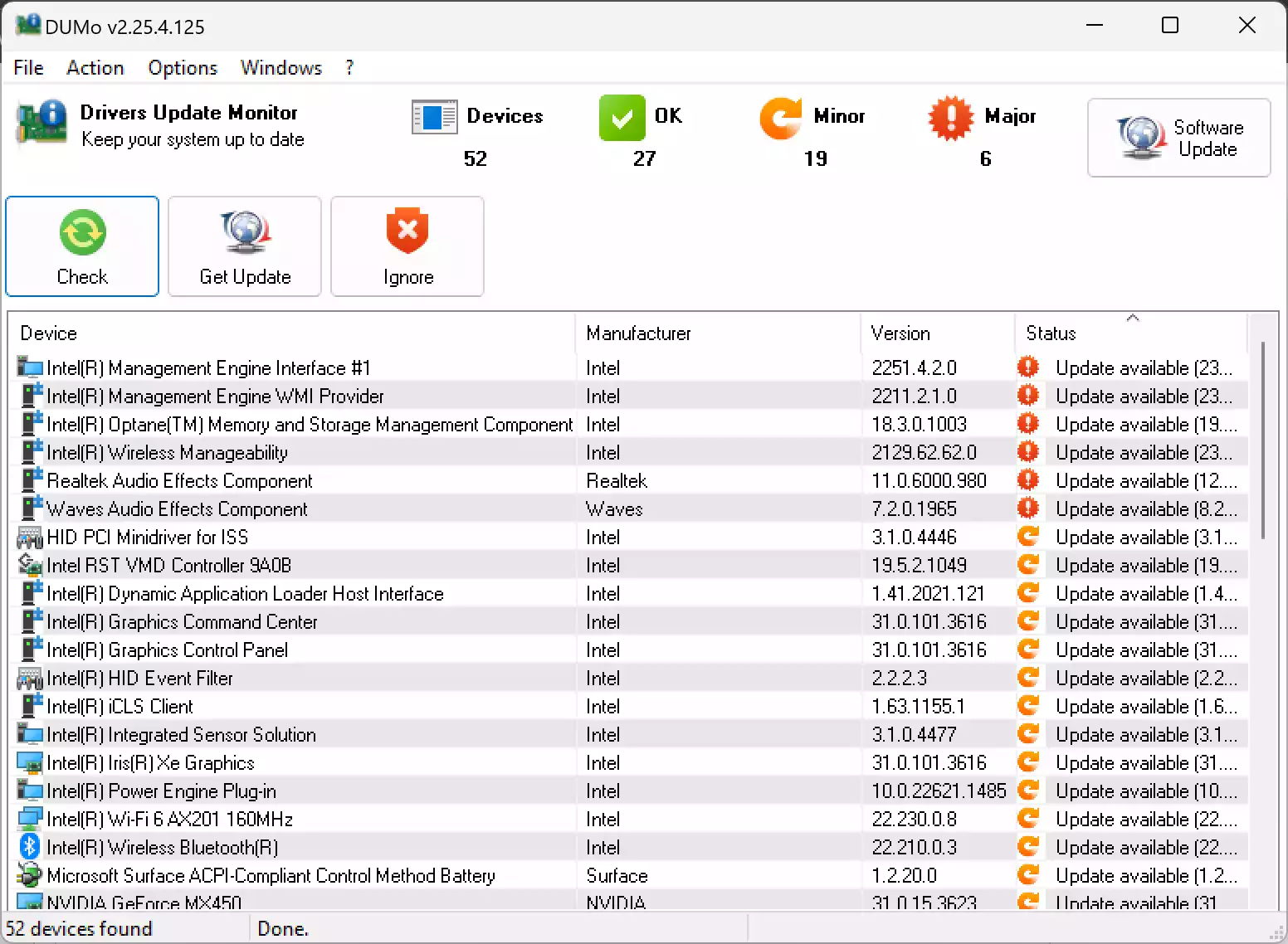 What is DUMo Pro?
DUMo (Drivers Update Monitor) Pro is an advanced tool designed to keep your PC up-to-date and running smoothly. This user-friendly software ensures you're always utilizing the most recent versions of your required hardware drivers, resulting in a smoother, more efficient computing experience.
DUMo Pro automatically identifies all the hardware installed on your system and presents the necessary drivers according to your specific version of Microsoft Windows. But the Pro version doesn't stop there. It offers greater compatibility and significantly fewer false positives than other driver monitors, making it a favorite amongst users. In addition, DUMo Pro supports multiple languages, ensuring global accessibility.
Why Choose DUMo Pro?
Drivers are essential pieces of software that enable your hardware components to work correctly. Outdated drivers can cause multiple issues, including slower performance, compatibility problems, and security vulnerabilities. DUMo Pro addresses all of these concerns.
With DUMo Pro, updating drivers becomes a hassle-free task. The software automatically scans your system, identifies outdated drivers, and fetches the appropriate updates. It helps prevent system instability and significantly enhances the overall performance of your PC, allowing you to focus more on your work or leisure activities, without worrying about system interruptions.
How to Get a Free License for DUMo (Drivers Update Monitor) Pro in Giveaway?
Here is how to get a free license key for DUMo Pro:-
Step 1. Go ahead and download the DUMo lite (free) version installer from KC Software.
Step 2. Install and launch the app.
Step 3. Click the "Buy DUMO PRO" button on the main window.
Step 4. Enter the following registration details to activate the Pro version:-
Name: BitsDuJour
Serial #: 60066090093094068102083090085099050046050053
In Conclusion
This giveaway event presents an unparalleled opportunity for you to elevate your PC performance with DUMo Pro, without incurring any costs. A smoother, more efficient computing experience is just a click away. So don't wait! Join the giveaway, share it with your friends, and stay tuned for the announcement of winners. Your ultimate PC optimization tool is within reach. Good luck!
Please note: While we encourage participation in the giveaway, we also strongly recommend downloading software from official or authorized sources only. This ensures you're supporting developers and maintaining the security and functionality of your system.