Huawei E5377 is available online in USA through Amazon with a price $162. Its variant model E5372T is also available in Poland through T-mobile carrier with contract. If you are staying in Australia then you can go ahead with optus for $ 119.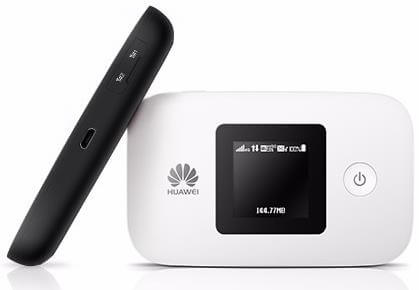 Amazon retailer is offering unlocked device, while another network carriers are offering locked to his particular network. To able to use with another network provider SIM, you need to unlock it using correct NCK code (unlock code charge is 6 USD).
Online retailer offering, E5377 variant model, Huawei E5377Bs-605. It is a high speed mobile hotspot. It is a multi-mode wireless terminal for SOHO (Small Office and Home Office) and business professionals.
According to the retailers, it supports up to 9 users simultaneously, but in the company official website, it is up to 11 devices supported. It supports dual band Wi-Fi 2.4 GHz and 5GHz, also backward compatible with UMTS/GSM networks.
Huawei E5377Bs-605 supports 4G LTE 700 / 1800 / 2600 MHz, 3G UMTS 900 / 2100 MHz, 2G GSM/GPRS/EDGE 850/900/1800/1900 MHz∙ In its 4G mode, it can download with a maximum speed up to 150Mbps and upload speed limit is 50Mbps.
In DC-HSPA+, the E5377Bs-605 is able to download a file with up to 42.2Mbps and upload speed limit is up to 5.76Mbps∙ It is compatible with Windows 2000/XP/Vista, Win7/8, Mac /Linux OS.