Good news for routerunlock.com visitors, today we are hosting giveaway for iCare Data Recovery Pro software. Its regular cost is US $69.99 per licence, but you are getting pro version for free here.
Why you need a iCare Data Recovery Pro tool?
There are so many freeware over the internet which claims to recover the data for free. But, there is an always limitation, means you can't fully recover your deleted data for free. Some freeware detect your lost file, but while trying to recover the files / photos / videos, it will ask you money.
iCare Data Recovery Free Edition is also available, but there is a limitation of only 1GB of recovery.
Suppose, you have accidentally formatted your hard drive partitions and then need a recovery to find your lost data? Or have your MBR (Mast Boot Record) is corrupted, bad boot sector, drive inaccessible, partition unreadable, partition deleted. It can be a failure of software like Partition Magic caused data loss, Ghost failure, virus attacked, etc? You have to worry, if you don't have a licence of iCare Data Recovery Pro.
iCare Data Recovery Pro program is able to recover sophisticated file and partition. It can also software to undelete and unformat your partition. The Data Recovery software provides a solution to help users restore deleted files like photos, songs, movies saved on all kinds of drives and partitions including external storage devices like external hard drive, USB drive, flash cards (for instance to recover deleted photos from the digital camera's flash card) and iPods etc. This tool is basically able to recover any deleted file from your any media which an be connected to a PC. iCare Data Recovery software is also able to restore partitions which have become corrupt and therefor unreadable by the operating system.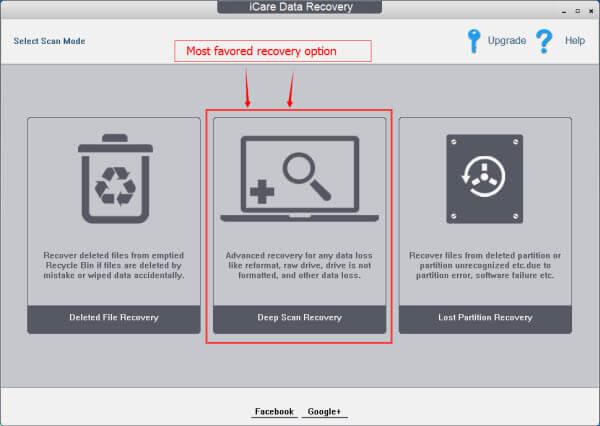 You can use iCare Data Recovery Pro software in the following cases to recover the files?
Reformatted partition, memory card, external drive, USB drive, sd card etc
Repartitioned hard disk drive
Hard disk, external drive, USB drive, memory card etc has not formatted with error or not able to format
RAW file system
Ghost failure, copy failure, formatted disk
Quick formatted disk, complete format, full format recovery
Resize partition, merge partition, copy partition failure by PartitionMagic, Partition Manager etc
File system RAW, RAW drive, chkdsk reports not available for RAW drive
Pressed restore button of iPhone, Blackberry, iPod by mistake and want to restore music files / photos / videos etc
Reformatted sd card, xd card, cf card, pen stick, memory card
System cannot boot, cannot locate the boot partition, I/O error
External drive, memory card, cf card cannot be detected or recognized…
Virus attack and lost files
Bad boot sector, bad partition table, damaged FAT, lost File Allocation Table…
Recover files from FAT, NTFS partitions
Recover files from devices with unknown file systems including Hard Disk, external
ZIP/USB drive, removable SmartMedia, MemoryStick, SD cards, etc.
Partition structures are damaged or deleted
Lost files in Mac OS and need to restore files from HFS, HFS+ file system (needs to connect to Windows PC to recover files)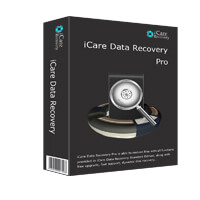 How to get iCare Data Recovery Pro software free serial license key?
As above mentioned iCare Data Recovery Professional Edition is priced at $69.99 per serial number / license key (Home License). But Giveaway of the Day, you are getting it free, where everyone can download a full version copy for free. The giveaway will be valid for three days only (28 Mar to 30 Mar, 2016).
To claim your free copy of iCare Data Recovery Pro, download from this link only (licence code is ATRUP-VVWQU-YPEXX-9EYN6-RN5A6-BWVVX-KUGHU-4HKSP-J5BYA-VTEAA).
You have to install and activate the copy of iCare Data Recovery Pro, before the Giveaway offer for the software is over.
This pro version of giveaway will work same as the Full Version being sold for US $69.99. But you can not free upgrade & get tech support.
iCare Data Recovery Pro software is compatible with 32-bit and 64-bit editions of the Windows operating system (Windows 10, Win8/7, Windows Vista, Windows XP, Windows Server 2008 and Windows Server 2003).
You can read more about iCare Data Recovery Pro at here.