Factory unlock code of ZTE MF910 is now available at routerunlock.com. If the device is asking for unlock code or NCK, then it can be easily unlocked. Once the router is unlocked or network free, you can use the default as well as other carrier SIM cards.
ZTE MF910 is a 4G LTE supported MiFi router. It features LTE 700/ 900/ 1800/ 2100/ 2600 MHz bands with 150Mbps download speed. It supports 3G UMTS 850/ 900/ 2100 MHz operating frequency bands with 42Mbps data (HSPA+) download speed. 2G GSM 850, 900, 1800, 1900 MHz with 384Kbps data speed are also supported.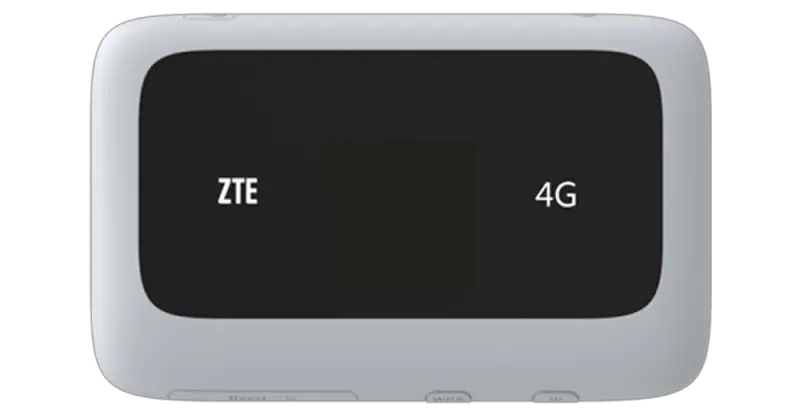 MF910 comes with a standard SIM card slot. It sports a 1.5″ color LCD display. It has dual band Wi-Fi 802.11 (2.4GHz & 5GHz) a/b/g/n that supports up to 15 WiFi-enabled devices simultaneously. It has two external antenna ports that support TS9 antenna for Rx diversity. It is equipped with a 2300 mAh Li-ion non-user-replaceable battery that is rated for 8 hrs of working and 300 hrs of standby. The router measures 100 x 62.8 x 13.5mm and weight is 120g. It's sub-model ZTE MF910L are also available in some of the countries.
ZTE MF910 BY COUNTRY AND OPERATOR
MF910 – MF910L
Bulgaria – MAX Telecom
Denmark – Telia
Finland – Elisa
Kazakhstan – Dalacom
Kyrgyzstan – Nurtel
Lebanon – Meatel
Norway – Netcom
Philippines – Smart
Poland – Orange
Portugal – NOS
Singapore – Prolink
Sweden – Telia
Australia – Telstra
How long we need to wait for an unlock code of ZTE?
The approximate delivery time for an unlock code of ZTE starts from 1 hr to 24 hrs.
The average response time is 2 hrs (Based on last 100 orders).
How to Unlock ZTE MF910 WiFi MiFi Router?
1. Switch Off the MF910 WiFi router.
2. Change the default SIM card with any another network provider.
3. Now connect the MF910 to PC using USB cable.
4. Browse for its default IP address (192.168.8.1 or 192.168.0.1).
5. Login to the device with admin/admin.
6. It will open an NCK page.
7. Enter here correct unlock code which is provided by routerunlock.com.
8. Click OK.
9. Now your device is unlocked forever.
You can use any network provider SIM card from now.
Note: SIMLock code of ZTE MF910 is not free. Once paid, correct factory unlock code will be emailed.
An upgraded version of MF910 is available as ZTE MF920.