Sub-model of ZTE MF910 is available in some of the countries, dubbed as MF910L. Currently, it is available in Kazakhstan by Dalacom carrier, in Kyrgyzstan by Nurtel, and in the Philippines by Smart network. If MF910L router is asking for NCK, then it can be unlocked easily to use with another carrier SIM card.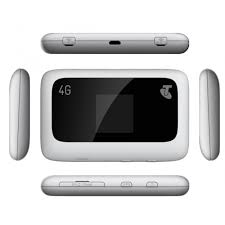 How long we need to wait for an unlock code of ZTE?
The approximate delivery time for an unlock code of ZTE starts from 1 hr to 24 hrs.
The average response time is 2 hrs (Based on last 100 orders).
How to Unlock ZTE MF910L WiFi MiFi Router?
1. Switch Off the MF910L WiFi router.
2. Change the default SIM card with any another network provider.
3. Now connect the MF910L to PC using USB cable.
4. Browse for its default IP address (192.168.8.1 or 192.168.0.1).
5. Login to the device with admin/admin.
6. It will open an NCK page.
7. Enter here 16 characters/digits unlock code.
8. Click OK.
9. Now your MF910L is unlocked forever.
You can use any network provider SIM card from now.
Note: SIMlock code of ZTE MF910L is not free. Once paid, correct factory unlock code will be emailed. Before making the payment, check out that device is asking for NCK as described above.
An upgraded version of MF910 is available as MF920 by ZTE.