Our team can provide the correct unlock code of Huawei E5336s-2 router, means if your device is asking for SIMLock code after changing the SIM card then it can be unlocked easily. Once the Huawei E5336s-2 is unlocked, you can use any another network provider as well the default SIM card.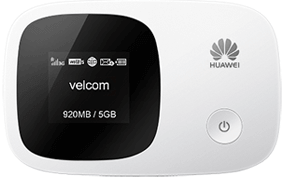 How long we need to wait for a Huawei unlock code?
The approximate delivery time for a Huawei unlock code is 10 minutes to 8 hrs.
The average response time for a Huawei unlock code is 30 minutes (based on last 100 orders).
How to Unlock Huawei E5336s-2 Router?
1. Switch off the E5336s-2 MiFi router.
2. Change the default SIM card with any another network provider.
3. Connect to PC with USB cable / WiFi.
Note: If connected through USB cable then open My Computer >> Virtual CD-ROM and install in PC.
4. Now, browse for its default IP address 192.168.1.1.
5. Login to the device with admin/admin.
6. It should redirect you to the unlocking page, if not then search option for SIMLock/unlock/NCK.
7. Enter the correct 8-digit unlock code which is provided by routerunlock.com.
8. Click Apply/OK.
9. Now your Huawei E5336s-2 pocket router is unlocked permanently.
10. Create a new profile according to the new SIM card and connect to the internet.