Factory unlock code of Ymobile Pocket WiFi 305ZT router is also available. Now, unlocking Ymobile Pocket WiFi 305ZT router is also possible if the device asks for NCK after changing the SIM card.
Once the Ymobile Pocket WiFi 305ZT is unlocked, you can use all supported bands SIM cards of any carrier. Unlocking is one-time work, but the freedom to choose any network provider SIM card.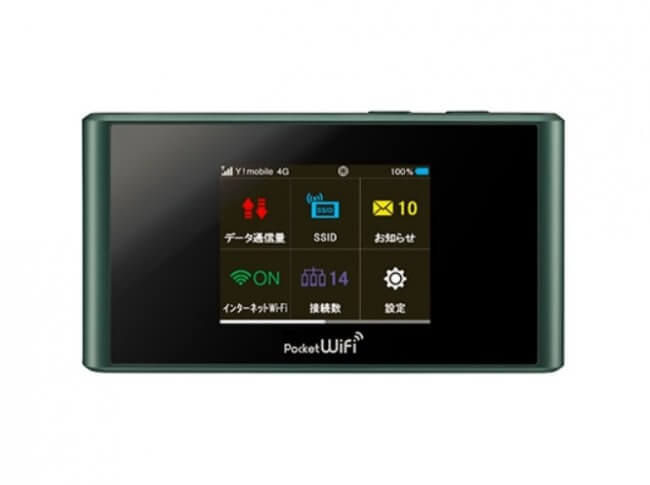 The 305ZT is ZTE make 4G router and available on contract from Ymobile Japan. It could work on TD-LTE/FDD-LTE/WCDMA networks. Its peak download speed on the TD-LTE network is 165Mbps.
Cat.4 LTE Pocket WiFi router ZTE 305ZT is made of Qualcomm Gobi MDM chipset. It features 4G FDD-LTE 2100MHz(B1) / 1800MHz (B3) /900MHz (B8), 4G TD-LTE 2500MHz (B41) and WCDMA 2100/900MHz operating frequency bands.
This device can provide TDD download speed up to 165Mbps and upload speed to 10Mbps, while FDD download speed is 112Mbps and upload speed is 37.5Mbps. It has WiFI IEEE 802.11 a/b/g/n/ac (2.4GHz and 5GHz Dual-Band) technology and can connect simultaneously up to 14 wireless devices.
Ymobile 305ZTE packs a built-in Li-battery battery of 2700mAh. It can be operated on Windows, Linux, and Mac OS. It measures 117×13.9×62mm, and its weight is 150g.
Some details of 305ZT are like: 
Model : ZTE MF975/Pocket WiFi 305ZT/303ZT
IMEI : 8646360********
Firmware: 1.4.6
Compile date / time : Nov 28 2016 23:03:01
Chipset: Qualcomm
NAND Flash: FM6BD4G2GA
SIM-Lock status: Locked (Card Lock)
It gives 5 attempts to enter the correct code.
How long we need to wait for an unlock code of ZTE?
The approximate delivery time for a ZTE unlock code is 1 to 24 hrs.
The average response time for a ZTE unlock code is 2 hrs (based on last 100 orders).
How to Unlock Unlock Ymobile Pocket WiFi 305ZT Router?
1. Switch Off the ZTE 305ZT.
2. Change the default SIM card with another carrier.
3. Connect to the PC with a USB cable.
4. It will automatically open the default webpage of the 306ZT; if not, then open My Computer >> Virtual CD-ROM and install it on your PC.
5. Log in to the device through a web page with the admin.
6. It should redirect you to the unlocking page and will ask you for NCK.
7. Enter here correct factory unlock code and click OK.
8. The device may reboot to show the network.
9. Now, you can start using your Ymobile Pocket WiFi 305ZT router with any carrier SIM card.
Note: If the above procedure does not work, then let me know via comments, I will fix it.
Note I: Factory unlock code of Ymobile Pocket WiFi 305ZT router is not free, you need to pay. Correct SIMlock code will be emailed.