Alcatel TCL has launched a new mobile WiFi router, dubbed as Y858. It is available in the U.K. with EE, in Ghana with Surfline, and in Uganda with Africel (Orange) network provider. Its submodel Alcatel Y858v is also available in some of the countries. All these devices can be unlocked with a correct NCK code. Africel Y858 router comes with software version Y858_FZ_01.16_01 as you can see in the below image. It has uncustomized firmware after changing the SIM card, it asks for NCK code.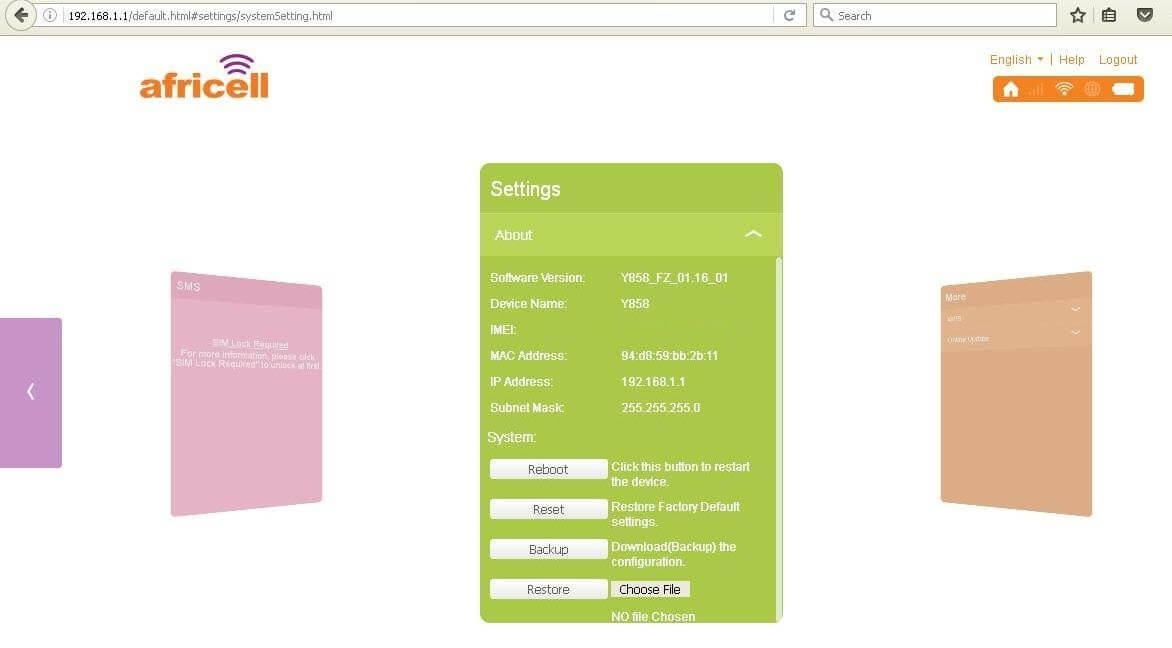 How long we need to wait for an unlock code of Alcatel Modem and Router?
The approximate delivery time for an unlock code of Alcatel starts from 10 minutes to 8 hrs.
The average response time is 30 minutes (Based on last 100 orders).
How to Unlock Alcatel TCL Y858 (Y858v) MiFi WiFi Router?
1. Shutdown the Alcatel TCL Y858 (Y858v) MiFi router.
2. Change the default SIM card with any another network provider.
3. Connect to PC with USB cable.
4. It will automatically open the default page (192.168.1.1) in the browser.
5. Click on "Connection" menu.
6. You will see an NCK screen.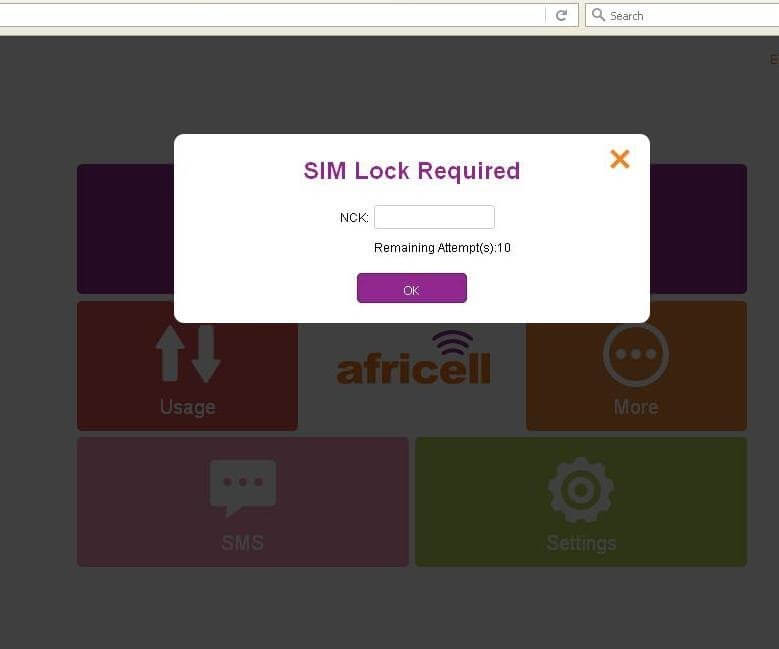 7. Enter 10-digit NCK code and click on Apply button.
8. Now create a new profile and connect to the internet.