I have already unlocked Huawei E8372h (Azerbaijan Baku), which was carrying firmware version 21.200.07.01.1124. This post is about the unlocking of E8372H devices, like E8372h-153 Mascom Botswana. For your information, it comes with firmware version 21.210.03.00.273 and Web UI version 17.100.09.01.273.
Requirements to unlock Huawei E8372h (Mascom Botswana):
2. WinRAR software.
3. DC unlocker.
4. Firmware Huawei E8372h-608 21.200.07.00.00.
6. Balong Tool
6. Windows PC
How to Unlock Huawei E8372h Locked to Mascom Botswana?
First, install the WinRAR in your PC.
2. Unzip all the other files.
3. Install Huawei Mobile Partner in PC.
4. Dismantle / unscrew the E8372H.
5. With a small wire, touch the ground and boot PIN, as shown in the below image.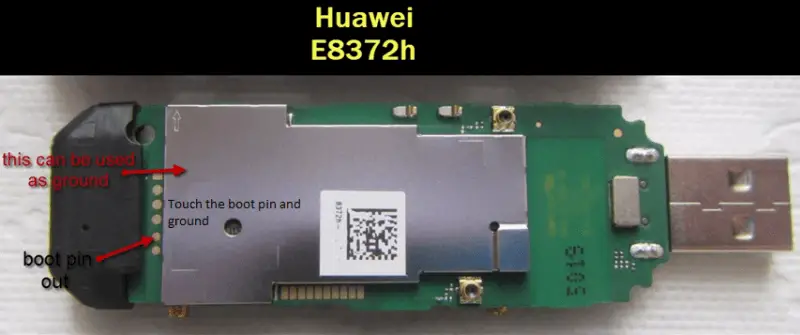 6. In the same condition, connect the device to PC.
Note: If your PC / laptop has Sound-card, then you will hear some sound. Same time you will see some drivers are getting installed in your PC. Means, you have successfully shot the boot pin of the device.
7. Run the balong tool which you have already downloaded.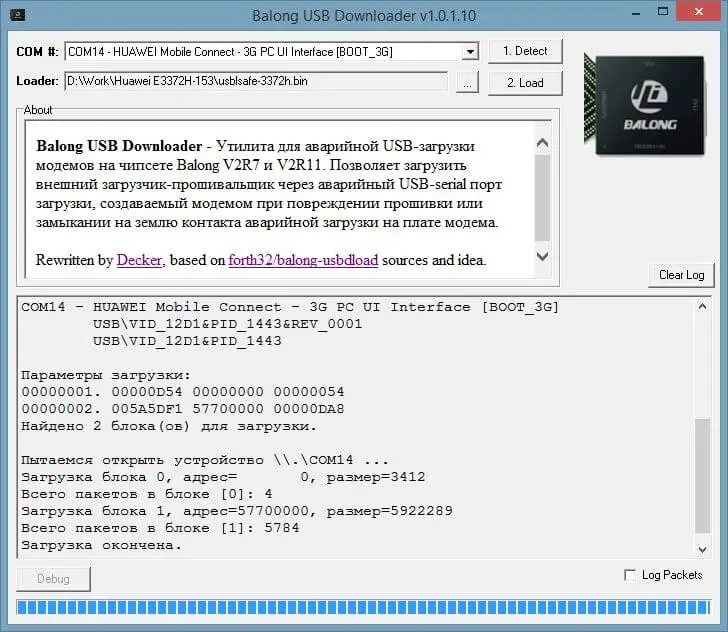 8. Click on Detect button, it will automatically select the BOOT COM port.
9. Under Loader select the usbloader.bin file.
10. Now click "Load" button.
After a few second you will hear another sound and some drivers will be again installed in your PC.
11. Run the Exe file of firmware version 21.110.99.03.00.
12. Wait till finish.
7. After completing the firmware update, run the DC Unlocker.
8. Click on Search button of DC unlocker.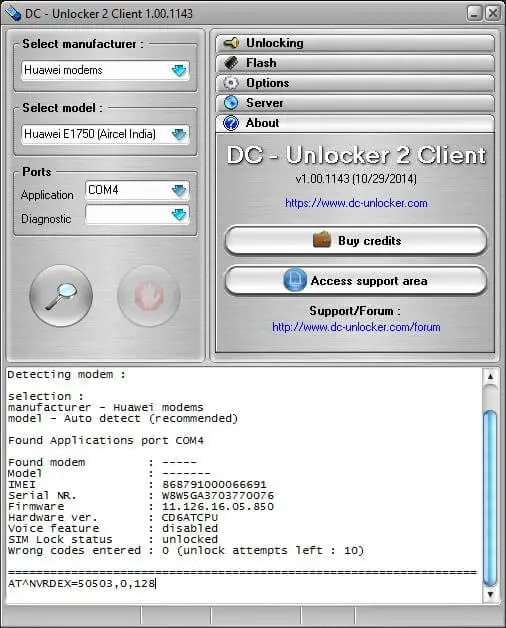 Note: Check the IMEI in the result of DC unlocker log. If it is showing 00000000 in front of IMEI text, then stop it. It needs to be fixed, which I will do remotely. Unlock code of Huawei E8372h is not free, you need to pay 6 USD through PayPal button of this website. While paying plz mention model with IMEI in the transaction or can also email with details. It will be fixed within 8 hrs.
9. Once unlock code is received and IMEI is fixed, update the device with firmware version 21.200.07.00.00.
10. Now change the default SIM with any another network provider SIM.
11. Connect the device again to PC with USB.
12. It will redirect you to the homepage of the device.
16. Enter the username and password as admin and admin.
17. Now, in a few second, you can see the signal of inserted SIM card.
18. Now create a new profile according to the new SIM card and connect to the internet.