In this post, we will see the unlocking of ZTE K3570z dongle through software, where the firmware is not involved. K3570-z is a wireless mobile broadband modem. It is ZTE make that offers high-speed internet up to 3.6 Mbps. Vodafone has locked ZTE K3570-z and launched in India before some months ago.
Vodafone ZTE K3570z modem comes in India with Vodafone network carrier. For those who are still waiting for unlocking solution of K3570z dongle can now unlock it free. There is no firmware upgrade or downgraded is required.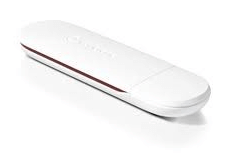 Features of Vodafone ZTE K3570z USB Modem
Vodafone K3570 ZTE modem supports high-speed internet up to 3.6Mbps
32GB micro SD card slot is available
Support Voice and SIM services
Support data statistics
USB 2.0 interface
Internal antenna diversity
Plug & Play
Windows 2000, XP, Vista, Win 7, Win 8 and Mac OS are supported.
How to unlock ZTE K3570 Modem Free?
By default, Vodafone ZTE K3570-Z modem comes unlocked by firmware, but it is locked by software. So there is no need to change the firmware.
1. Download the unlocked dashboard of ZTE modem from the link which is provided at the end of the article.
2. Uninstall the default dashboard of Vodafone K3570Z dongle from computer/laptop.
3. Install the downloaded software in you PC or laptop.
4. Change the default SIM with another network provider SIM card.
5. Create a new profile as per new SIM card.
That's all. Now you can enjoy the unlocked modem.