On 24 Jul 14, ZTE has announced two new flagship smartphones in Hong Kong, ZTE Blade Vec 4G and ZTE Grand S II LTE. ZTE Blade Vec 4G is available for HKD 1,499, while ZTE Grand SII LTE priced at HKD 2,499.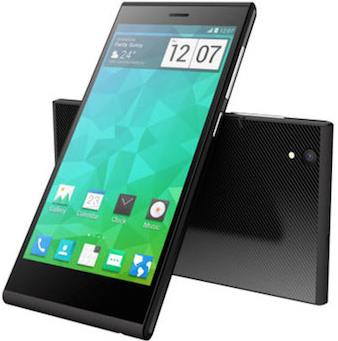 According to the ZTE, Blade Vec 4G gives the city's consumers the opportunity to sample the world's first non-Nexus and non-Google-Play Experience smartphone pre-loaded with the Google Now Launcher, while the Grand S II LTE provides exceptional processing speed, both delivering a new level of user experience at an affordable price.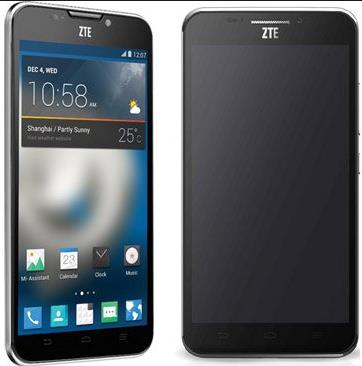 The new ZTE Blade Vec 4G is powered by the Qualcomm Snapdragon 8926 processor and features a 5-inch high-density display in a sleek glass-fiber design to appeal to style-conscious consumers, measuring only 7.8 mm thick. ZTE is also launching the flagship Grand SII LTE smartphone, which supports 17 frequency bands across the GSM, WCDMA, TD-SCDMA, FDD-LTE and TDD-LTE modes.
"ZTE is pleased to give users in Hong Kong priority access to two of our most high-profile devices," said Adam Zeng, CEO of ZTE Mobile Devices. "ZTE is committed to provide the best user experience to customers globally by tailoring our products for each individual market. Hong Kong has some of the world's most sophisticated mobile consumers and we believe they will appreciate the new Blade Vec 4G and Grand SII LTE. ZTE's strategy is diversified innovation and local customization to explore the Asia-Pacific market."
ZTE had launched this two new smartphones, Blade Vec 4G and Grand SII LTE at an event in Hong Kong that was attended by guests including Scott Beaumont, President of Google Greater China, and Tim McDonough, Vice President of Qualcomm Technologies Inc.
Google Now Launcher lets users add as many home screens as they like, and helps them quickly get to their favorite apps. The launcher enables easy access to Google Now, giving users the right information at just the right time.
"We are pleased to present Blade Vec 4G in Hong Kong, as we believe this pre-loaded GNL device will open up many new possibilities in the global smartphone market," said Jacky Zhang, CEO of Asia Pacific and CIS regions at ZTE Mobile Devices. "ZTE will continue our strong efforts to develop products with high value to bolster our position in the international smartphone market."
The Grand SII LTE is paired with the Qualcomm Snapdragon 801 processor with 2GB DDR3 RAM and 16GB ROM. Apart from these 2 smartphones, ZTE also provided a preview of the Grand Band at the event. The Grand Band measures and records users' pulse rates, storing data and monitoring users' health condition. The fashionble and practical Grand Band will be launched in 2014 in varied colors.
"Having China Mobile Hong Kong and csl. as our partner in Hong Kong, we are much confident with our products in Hong Kong market," Mr. Zhang said.
Key specs of ZTE Blade Vec 4G :
Network : GSM 900/1800/1900 MHz WCDMA 900/2100 MHz FDD-LTE B3/ B7/ B20
Processor : Qualcomm MSM 8926
OS : Android 4.4 KitKat
Size : 142.3 X 70.4 X7.8mm
Display : 5.0 HD, IPS, 16M, Oncell
Camera : 8F AF +1M FF
Battery : 2300mAh
3.5mm Earphone Port, 3FF SIM, 5 pin Micro USB
Memory : 16GB ROM + 1 GB RAM
Features : GPS/ WIFI/ BT/ FM Accelerometer, Proximity, Ambient Light, Compass, Gesture sensor, WiFi Direct
Key specs of ZTE Grand Sll LTE :
Network GSM : B2/3/8
WCDMA : B1/2/5
TD-SCDMA : B34/39
FDD_LTE : B1/3/7 TDD_LTE:B38/39/30/41
Processor : Qualcomm MSM 8974, 2.3GHz
OS : Android 4.3 Jelly Bean
Dimension : 157 X 77 X 9.2mm
Display : 5.5 FHD, IPS, 1920X1080
Camera : 13MP AF with LED + 2MP FF
Battery : 3100mAh
3.5mm Earphone Port, 3FF SIM, 5 pin Micro USB, Micro SD slot
Memory : 16GB ROM + 2 GB RAM (LPDDR3)
Features : GPS/ WIFI/ BT/ FM, Accelerometer, Proximity, Ambient Light, Compass, Gyro, 3 MIC