Gmail is the most popular email service provider around the world. Almost all of us have an email account on Gmail, for business purposes or personal use. It is available with a lot of features and available for mobile platforms (Android and iOS) for both Gmail and Gmail Inbox. Unfortunately, Gmail and Inbox apps are not available for desktop platforms like Windows, Mac, Linux etc. On Desktop, either you can access from any browser or have to use the third-party tool. If you have multiple accounts on Gmail, then it will also have a problem, as you need to install multiple browsers to open all accounts at once.
"Wmail" is a free tool for Desktop (Windows, Mac, and Linux) that will solve the issue. It is a web wrapper for Gmail and Inbox, allows you to add multiple accounts in the same interface for easy access.
Once you install and open this app, you will find "Add Inbox Mailbox", "Add Gmail Mailbox" and Setting Icon.
You can add multiple accounts to the interface. Once you have added, you can see the similar interface which you see on the web as it is a web wrapper. You will get all the features which you get in a web interface with some added ones from "Wmail".
To add an account, click on Inbox or Gmail mailbox option, in my case I am using Gmail.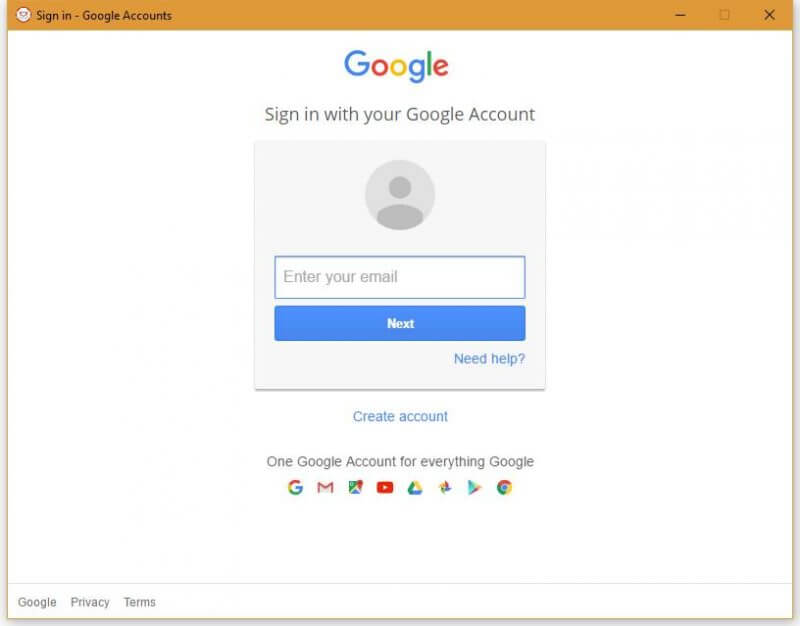 You can see, it is similar to Gmail web browser sign up. Provide Gmail username and password accordingly to log in.
Once login to "Wmail" with your account, you will find all the features and settings which you were using in web browsers.
Once you have added multiple accounts, you can switch between accounts easily using the interface without having to open multiple tabs for each email. It also shows a desktop notification whenever you get a new message.
You can access basic and advanced features of the app through its settings. It is compatible with Windows 10, Vista, Win 8/7, Mac and Linux both 32-bit and 64-bit) operating systems. You can download it from here.
Read: How to delete all Emails related to the particular sender in Gmail?