While trying to delete a file in Windows, have you seen notices or errors like this:
1. Cannot delete file: Access is denied.
2. There has been a sharing violation.
3. The source or destination file may be in use.
4. The file is in use by another program or user.
5. Make sure the disk is not full or write-protected and the file is currently not in use.
Wise Force Deleter is a free application that is designed to fix all above mentioned issues by terminating the processes using the file or removing file-access restrictions that prevent you from deleting a file. It allows you to unlock and delete any file without frustration in Windows.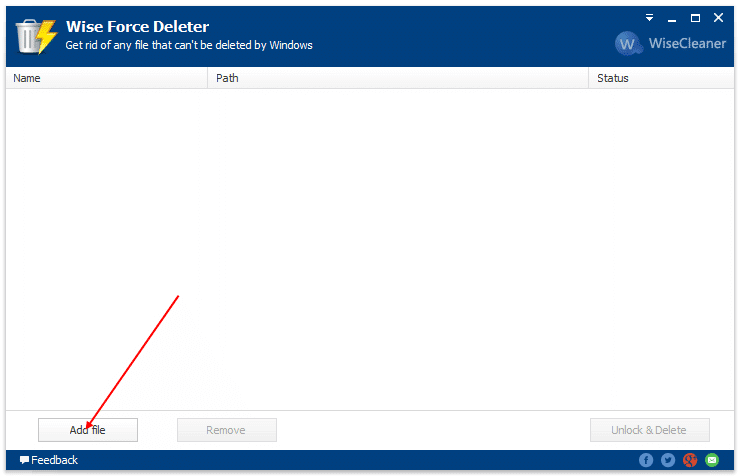 Once installed, Wise Force Deleter integrates itself into Windows context menu and adds a new option named "Force Delete". To unlock and delete a locked file, you just need to right-click on the file and select 'Force Delete', Wise Force Deleter will be launched automatically. From here, you can unlock and delete the stubborn file easily.
If you want to delete multiple files at once, open the Wise Force Deleter app and drag all the files in this app.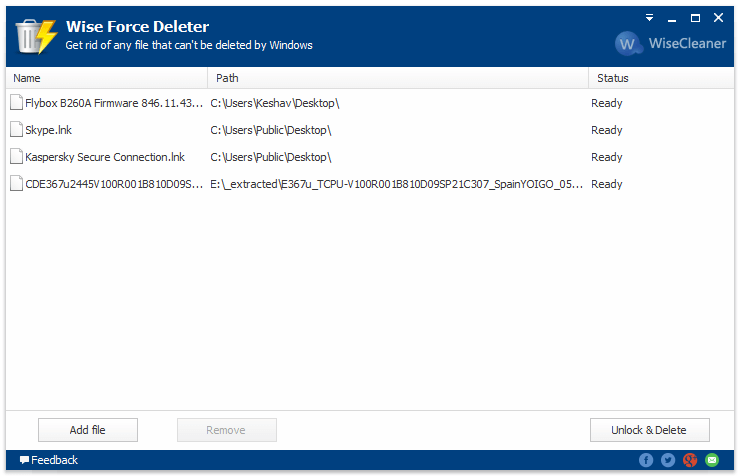 Finally, click on "Unlock & Delete" to delete all the selected file. The app will forcefully delete these files, does not matter it is locked or unlocked.
It comes with an intuitive interface which lets you delete any file from your Windows PC. The program supports both 32-bit and 64-bit operating systems including Windows XP/Vista/ 7/8/10.
One feature is missing in the app is it deletes only files, not the folders. However, the best feature of this app is support of drag and drop files.
The program is good enough to delete the file, but it doesn't display the name of running application using the target file. It also does not allow to rename a locked file. Means, there is need to improve this tool. You can download the Wise Force Deleter from here.
Also Read: