WinUSB Maker is another freeware tool that supports the creation of bootable USB disk with ease. It is less than an 1MB in size and has a beautiful user interface. With the help of this tool you can create a bootable disk of Windows Vista, 7, 8 and 8.1 operating system.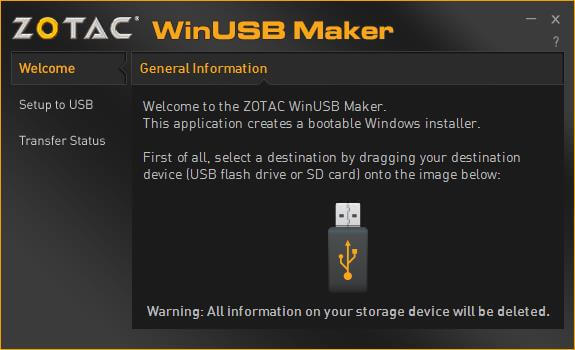 WinUSB Maker is a portable tool and there is no installation is required. Once you launch the tool, you will see a welcome screen where you can see a warning message that all the information on your storage device will be deleted. So, before proceeding with further steps take the backup of your USB flash drive.
How to create a Windows 10 USB Bootable Flash Drive using WinUSB Maker?
1. Connect flash drive to Windows PC and launch the WinUSB Maker tool.
2. Open the "Computer / This PC", drag the USB drive from "Computer / This PC" to the app USB drive Icon.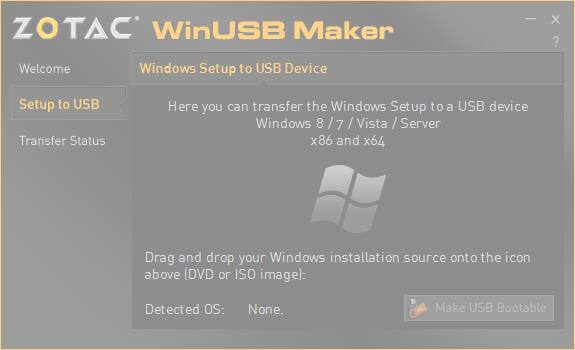 3. Now, you will be able to see message like "Here you can transfer the Windows Setup to a USB device Windows 8/7/Vista/Server (x86 and x64).
4. Now drag and drop your Windows installtion DVD or ISO image to Windows logo on the app.
5. The app will detect the OS and it will show beside the "Detected OS:".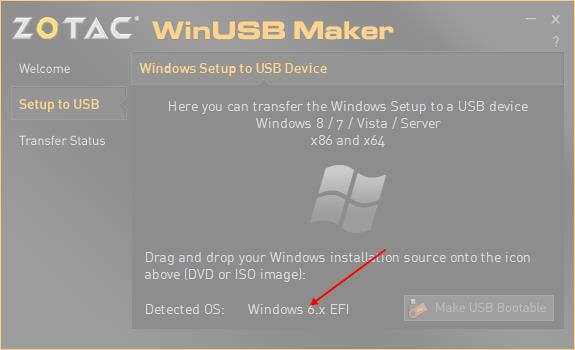 6. Finally click on "Make USB Bootable" button to start creating the bootable USB disk.
After finalising the disk, eject it from PC, make the required changes in BIOS, and start the steup. You can download WinUSB Maker from here.
Windows 7 USB/DVD download tool, Rufus, AOMEI Partition Assistant, WiNToBootic, and ISO2Disc are another freeware tools that let you create a bootable USB disk.