Microsoft has released a new tool calls it Windows USB Troubleshooter. This free tool will basically deal with Safely Remove Hardware dialog box. Various users reported that after connecting the USB device with PC, they are not able to safely remove it. Either USB is missing from the system tray or unable to find out safely remove option after right click on it.
Windows USB Troubleshooter deals with all types of USB devices like audio, storage, and printers – such as thumb drives, USB hard drives, and USB printers – that do not eject using the Safely Remove Hardware dialog box.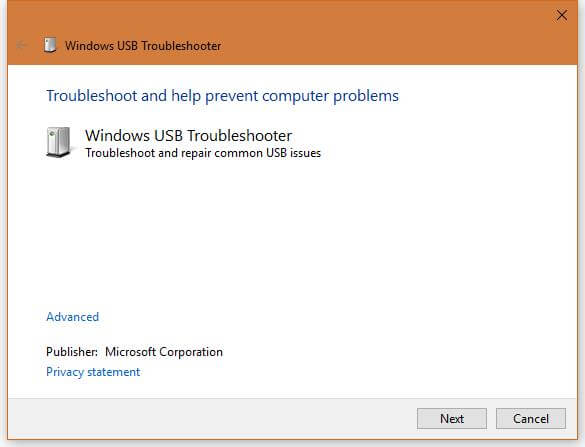 To fix the safely remove option, download the Windows USB Troubleshooter utility and run on the PC on which you are facing the problem. Click on Next button and it will scan the problems and will fix the same time.
Once the problem fixed or if no problems found with USB devices, it will give you a detailed report.
You can access the detailed information by clicking on the blue link "View detailed information".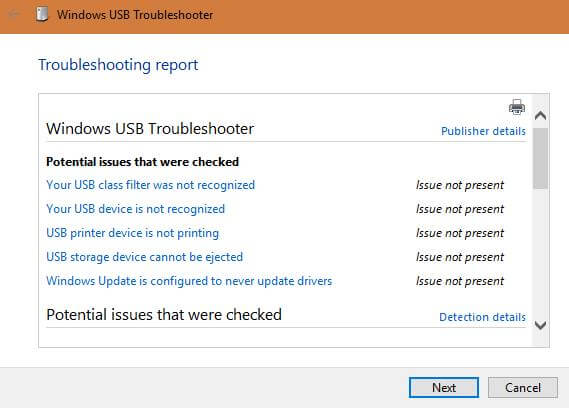 Windows USB Troubleshooter checks about the following:
Is your USB class filter is recognized?
Is USB device recognized?
Is USB printer is printing?
USB storage device can be ejected safely or not.
Is your Windows Update is configured to never update drivers?
This freeware is compatible with Windows 7, 8, 8.1 and Win 10 too.
You might be interested in :