Recently, I had written about unlocking of Vodafone R215 (E5372). I have successfully unlocked various R215 as well as an E5372 router of various countries. Today, I will write my reviews about 3G Vodafone R208 (which is actually Huawei E5776) and features as well as its specifications. Vodafone has modified E5776 and named it as Vodafone R208. R208 pocket mobile wi-fi MiFi router can also be unlocked.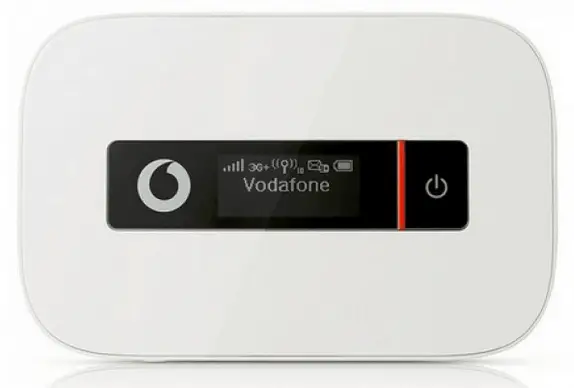 Vodafone R208 is a new Pocket WiFi hotspot from Vodafone, which supports DC-HSPA+ high-speed network. On DC-HSPA+ network it can provide you download speed up to 43 Mbps. It supports maximum 10 WiFi enabled devices, means you can simultaneously surf the internet on up to 10 Wi-Fi enabled devices. Because of its small sizes, you can move it anywhere in the world easily.
The key features and specifications of Vodafone R208 Mobile WiFi router :
Form : 3G Pocket WiFi Hotspot
Dimension : 101.8mm x 65.8mm x 14.5 mm
Supported Network :
3G UMTS/DC-HSPA+ 900/2100MHz
2G GSM/GRPS/EDGE 850/900/1800/1900MHz
DC-HSPA+ Download speeds up to 43Mbps
WiFi : 10 WiFi enabled devices are supported
Display : OLED
Weight : 150g
As per its specifications, you can see that R208 is a 3G enabled pocket mobile wifi router and maximum download speed up to 43 Mbps. But, in another size, it supports 10 Wi-Fi enabled devices at a time, which is quite beneficial. So, if you will ask to me, i will tell that your should proceed with Vodafone R215 mobile WiFi router. R215 supports 4G network and maximum download speed is up to 150 Mbps and also supports 10 WiFi-enabled devices.
Additionally, you can download the firmware update of R208. Firmware update instructions will be written in next post.
Download Pocket WiFi Extreme (R208) Firmware Update (R208MobileWifiFirmware_v6.0.exe)