CCleaner freeware is widely known for cleaning the Windows PC, by removing unwanted files / folder and registry files. Starting from version 5.11, CCleaner supports to uninstall preinstalled apps, and the apps installed from Store.
Windows 10 ships with a few apps like Mail, Store, Photos, Phone Companion, 3D Builder and Edge. You might want to remove from your PC, but by default Windows 10 doesn't allow you to uninstall these native apps via the standard method.
CCleaner can uninstall preinstalled or native apps from the Windows 10 as well as Windows 8/8.1. Uninstalling preinstalled apps from Win 10 is extremely easy with CCleaner.
How to use CCleaner to Uninstall Pre-Installed Windows 10 Apps?
1. Download CCleaner from the official website.
2. Install and in PC and launch it.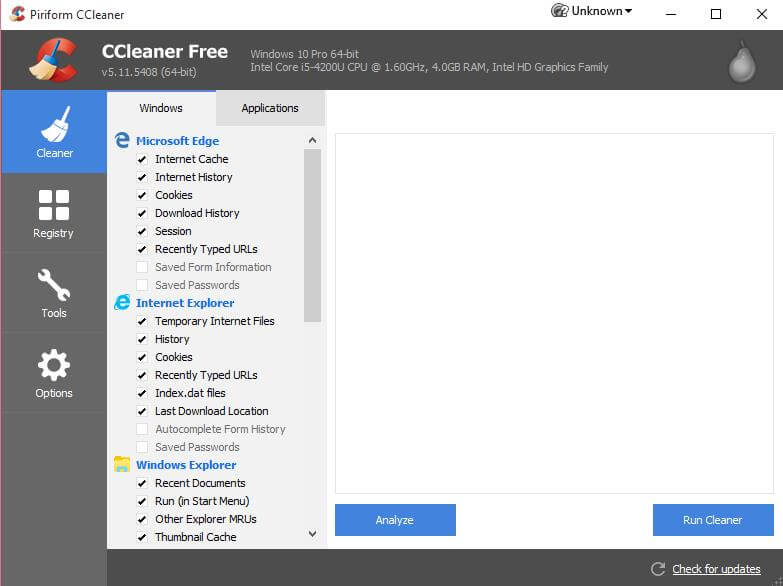 3. Click on Tools from left side menu.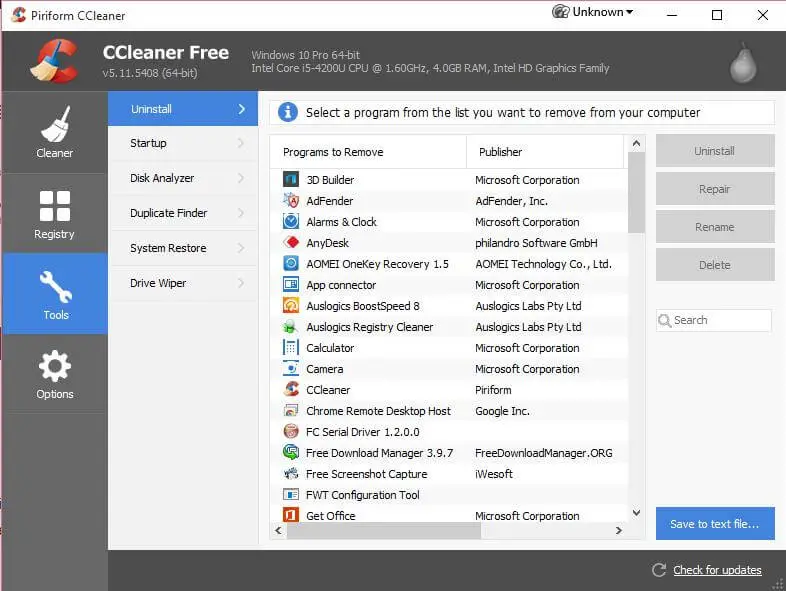 Here you can see the list of all the installed programs as well as default preinstalled apps.
4. Click on any preinstalled app and from right side click Uninstall.
or, right click on any app and select Uninstall.
5. CCleaner will give you a warning.
Click on OK and get rid of preinstalled apps in Windows 10.
10AppsManager is another program that let you uninstall the Windows Store app. If you don't want to use any third-party app, then you can remove the pre-install Windows Store app using PowerShell command. If you are running the latest Windows 10 Anniversary Update v1607, then you can also reset or uninstall Windows Store apps in Windows 10 through Settings.