Cherry Mobile has announced an Android 4.4.2 KitKat update for his latest flagship smartphone Omega Spectrum. The company has launched the Omega Spectrum phone with Android 4.2.2 Jelly Bean OS, and one who has not installed the update yet, should must proceed with the latest software / firmware update.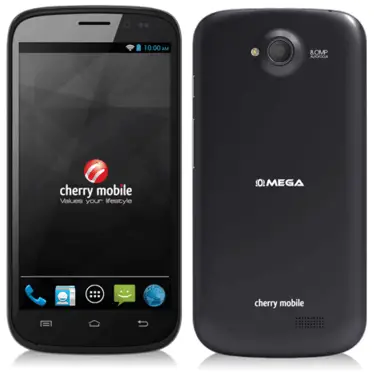 Before proceeding with further steps, make sure you have backed up your smartphone, because, during the firmware / software update process, all files (pictures, Music, Applications, etc.) will be deleted. Please be sure that all important files is already backed up to a different storage other than your Internal storage of your phone and your SD card.
Note : Before proceeding the firmware update process, make sure at-least 80% battery of your handset is charged.
How to update the Cherry Mobile Omega Spectrum Smartphone software (firmware) from Android 4.2.2 Jelly Bean to Android 4.4 KitKat :
1. Go to the end of the article and download the KitKat update file in your computer (don't unzip after downloading the file).
2. Put microSD card into your Omega Spectrum phone and format the memory card completely.
3.  Plug the phone to PC in storage modem using its default cable.
4. Copy the H600_Kitkat4.4_ota.zip in root of your SD card using a micro USB cable plugged in to your computer.
5. Now turn off your Cherry Mobile Omega Spectrum device.
6. When the Omega Spectrum is turned off, press the power button + volume up button for 5 seconds you will feel a vibration.
7. Choose English. (To navigate, use volume up to scroll up and down to scroll down and press the power button to confirm.)
8. Select "apply update from external storage" and confirm.
9. Navigate to "H600_Kitkat4.4.zip" and press the power button to confirm.
10. The upgrade will start, there will be yellow phrases. the last phrase will be "Install from SDcard complete".
11. Navigate again using volume up or volume down to select reboot system now press power button to confirm.
12. There will be a prompt that " Android is upgrading" please wait until it is finished. Upgrade to Kitkat 4.4.2 version of omega spectrum is now completed.
Download Omega Spectrum upgrade (H600 Kitkat4.4 OTA)