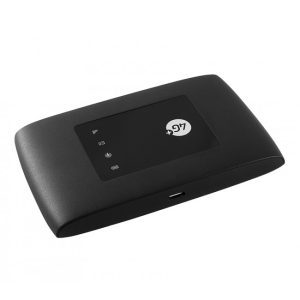 Unlocking of ZTE MF920T is now supported as our team can provide the factory unlock code of all ZTE MF920T. Means, if your device is asking for NCK after changing the SIM card, it can be unlocked easily. Once the router is unlocked, you can use the default as well as other network SIM cards too.
Unlocking of ZTE MF920T is one-time work, means everytime you will change the SIM card, there is no need to input the SIM Unlock Code. Once the modem is unlocked, you can use all supported bands SIM card.
According to my knowledge, the ZTE MF920T MiFi router is available in Nigeria by Airtel carrier.
How long we need to wait for an unlock code of ZTE?
The approximate delivery time for a ZTE unlock code is 1 to 24 hrs.
The average response time for a ZTE unlock code is 2 hrs (based on last 100 orders).
How to Unlock ZTE MF920T WiFi MiFi Router?
1. Switch Off the ZTE MF920T.
2. Change the default SIM card with any another network provider.
3. Now connect the MF920T to PC using USB cable or WiFi.
4. Browse for its default IP address (192.168.1.1 or 192.168.8.1).
5. Login to the router.
6. It will open an NCK page.
7. Enter here unlock code provided by routerunlock.com.
8. Click OK.
9. Now your MF920T is unlocked forever.
From now onwards, you are free to can use any network provider SIM card.
Note: SIMlock code of ZTE MF920T is not free, you need to pay. Correct code will be emailed.