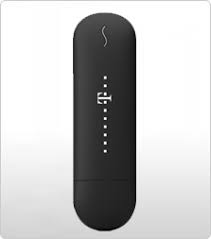 Unlock Code or NCK of ZTE MF195 is available. We can provide the factory unlock code all ZTE devices. Means, if your ZTE MF195 modem is asking for SIMLock code after changing the SIM card then it can be easily unlocked. Once the dongle is unlocked, you can the default SIM card as well as other network provider SIM cards also. Unlocking is one-time work, but you can use it all time. You may get MF195 locked to a particular network of a country and without unlocking you can not use it with other carrier SIM cards.
How long we need to wait for an unlock code of ZTE?
The approximate delivery time for an unlock code of ZTE starts from 1 hr to 24 hrs. The average response time is 2 hrs (Based on last 100 orders).
How to Unlock ZTE MF195?
1. Change the default SIM card with any another network provider.
2. Connect to PC.
3. Let it install the drivers and software which is required to run the ZTE MF195.
4. The default software/WebUI will be automatically opened.
5. It will ask for 8-digit/16-digit NCK code.
6. Enter the correct code which is provided by routerunlock.com.
7. Click Apply/OK.
8. Once the code is accepted by ZTE MF195, it will be unlocked forever to use with all SIM cards.
Note: If your device does not ask for unlock code after changing the SIM card, then let me know before making payment.