Today, I am writing about the unlocking process of Zain Huawei B593u-12, which comes locked in Saudi Arabia. Zain branded Huawei B593u-12 router can be unlocked easily with some tips and tricks as it comes with uncustomized firmware and there is no need to flash the firmware. You need to follow some basic instruction, that needs no technical knowledge.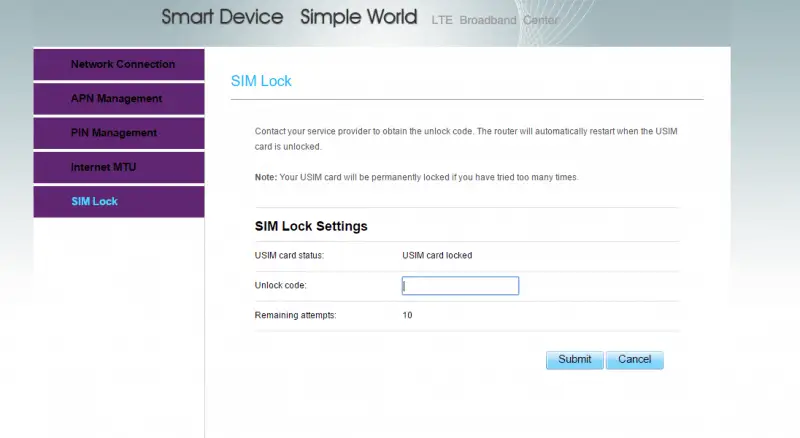 How to unlock Zain Huawei B593 (B593u-12) Router?
Change the default SIM card with any another network provider.
2. Reset the device.
3. Plug to Windows PC with its default LAN (RJ45) cable.
4. Open its default IP address in Internet Explorer browser or in the browser key in http://192.168.1.1/en/cardlock.asp.
5. Login to B593 device with the admin username and password.
6. You should be able to see an SIMLock screen.
7. Key-in 8-digit correct unlock code.
8. Finally, click on Submit button.
9. The device should be rebooted, if not then reset it.
Now, you should be able to see the network of the inserted SIM card. Go to settings and configure the profile with correct APN to browse the internet.
You may also try to unlock the device through FMC unlocker software.
Note : Don't enter any wrong / free unlock code into your Zain Huawei CPE B593u-12 router, otherwise, it will be locked permanently. Only pay 2.38$ through PayPal button of this site and correct unlock / SIMlock will be delivered to your inbox. While paying mention the model and IMEI in the transaction.
Want to purchase the code in bulk, then you can refer the prices here.