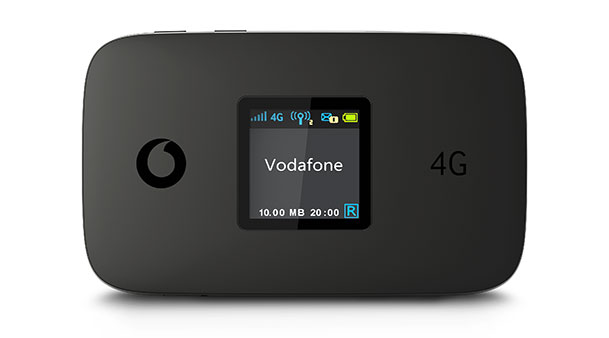 Vodafone R226Z Router is available in various countries. You can not use any another SIM card without unlocking this router as it is locked to Vodafone carrier only. Once the device is unlocked, you can use all supported bands SIM card around the world.
The Vodafone R226-Z is a Cat 6 LTE router. It is also known as Vodafone Connect Ultra 6Z. It measures 109 x 65 x 14 mm and weight is 102 gms. It is built on Linux platform and carry Qualcomm MDM 9230 chipset. It has 512 MB Flash and 256 MB RAM. Battery capacity of this device is 2300 mAh. It features dual band 802.11 b/g/n/ac 2.4 GHz, and 5 GHz WiFi Hotspot functionality.
How long we need to wait for an unlock code of ZTE?
The approximate delivery time for an unlock code of ZTE starts from 1 hr to 24 hrs. The average response time is 2 hrs (Based on last 100 orders).
How to Unlock Vodafone R226Z Router?
1. Switch off the Vodafone R226Z WiFi router.
2. Change the Vodafone SIM card with any other operator.
3. Connect the device to PC with USB cable.
4. Browse its default IP address (192.168.x.x).
Note: If the device is not able to browse the default page of the router, open My Computer >> Virtual CD-ROM, and install in PC.
5. Login to the device with admin privilege.
6. On the Home page, click Unlock Device.
7. Enter the unlock code and click OK.
Once code accepted, the Vodafone R226Z will be unlocked permanently. Create a new profile according to the new SIM card and connect to the internet.
Note II: NCK / SIMlock / Unlock code of Vodafone R226Z is not free. While paying mention the IMEI in the transaction. Correct code will be emailed.
If the above-mentioned procedure does not work, let us know before purchasing an unlock code.
Also Refer: How to Unlock Huawei Vodafone R226 mobile Wi-Fi LTE router?