Are you tired of struggling with incompatible video formats? Do you find it challenging to convert your videos into the right format for different devices? Look no further! Avdshare Video Converter is here to save the day, offering a user-friendly solution to all your video conversion needs. The best part? You can grab a free license for this incredible software through an exclusive giveaway. In this article, we will delve into the features and benefits of Avdshare Video Converter and guide you on how to obtain your very own free license. Get ready to unlock the true power of video conversion!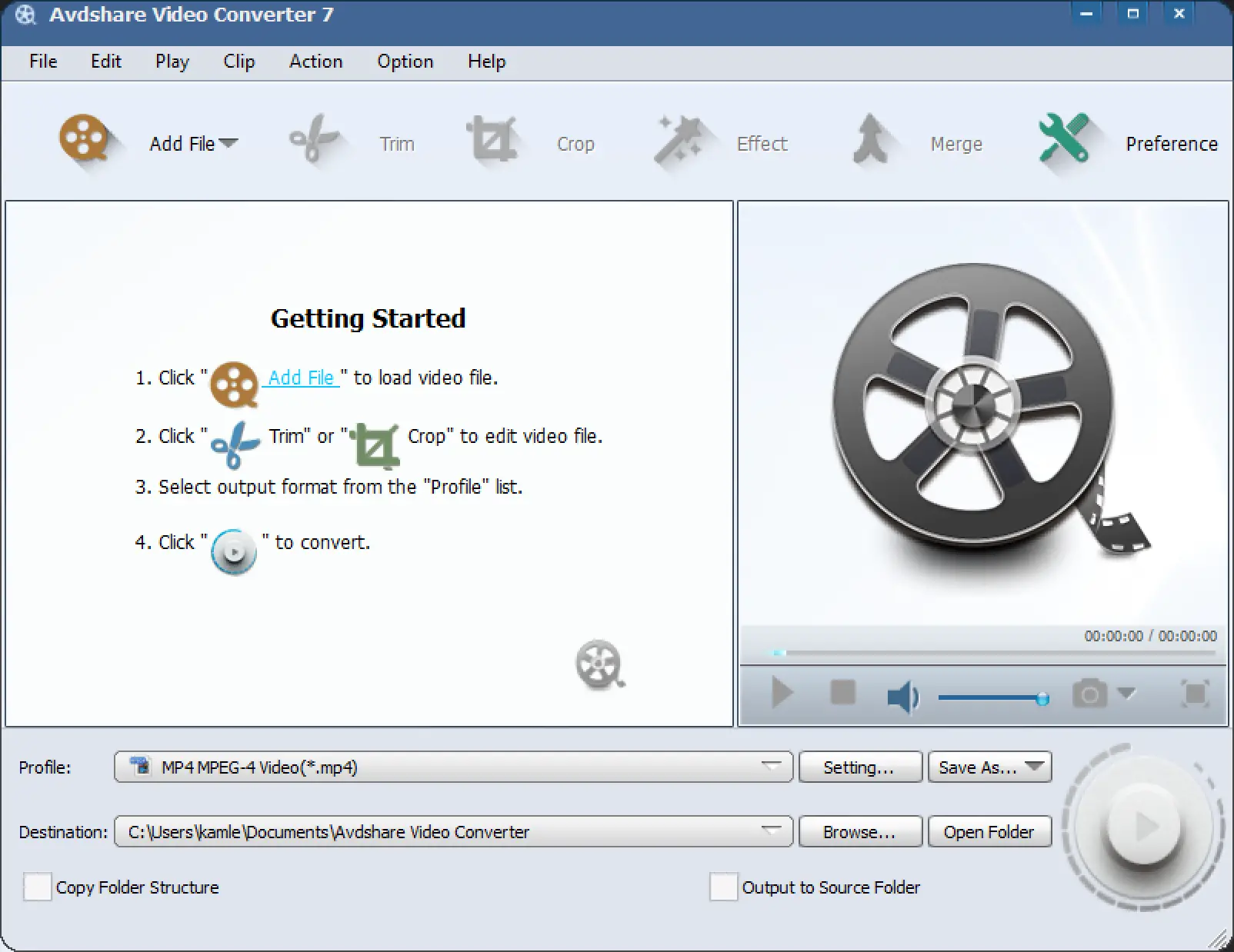 Why Choose Avdshare Video Converter?
Avdshare Video Converter is a versatile software available for both Mac and Windows platforms, designed with user-friendliness in mind. Whether you have common video formats like MP4 and AVI or rare formats like Apple ProRes and AVCHD, this software can handle them all effortlessly.
Seamless Video Editing
In addition to its excellent conversion capabilities, Avdshare Video Converter offers essential video editing features. Trim and cut unwanted parts of your videos, crop out black bars or unnecessary content, and even merge multiple files into a single video. Correcting orientation issues is also a breeze, as the software allows you to rotate videos by 90 or 180 degrees.
Enhance Your Videos
Avdshare Video Converter takes video conversion and editing a step further by offering additional features. You can enhance your videos by adding subtitles in formats such as SRT, ASS, and SSA. Adjust the subtitle size and font for a comfortable viewing experience. Moreover, the software enables you to protect your videos by adding image or text-based watermarks or personalize them with your own branding.
Optimized Output for Various Devices
Wish to watch your videos on your favorite devices? Avdshare Video Converter has you covered. It allows you to convert videos directly for optimal playback on devices like iPad, iPhone, Android devices, Apple TV, PSP, Xbox, and more. Simply choose the desired device profile, and the software will ensure the best output quality.
Download Videos with Ease
Avdshare Video Converter also includes a handy download manager, enabling you to save videos from popular video-sharing websites like YouTube. Whether it's a tutorial, a music video, or any other content, you can effortlessly download and enjoy it offline. The software supports high-resolution videos, including 1080p and 4K, ensuring you get the best quality available.
How to Obtain Your Free License for Avdshare Video Converter?
Step 1. Download the Avdshare Video Converter installer for your Windows operating system.
Step 2. Follow the simple on-screen instructions to install the software on your computer.
Step 3. Launch Avdshare Video Converter and navigate to the activation or registration section.
Step 4: Enter the provided license name and code:-
License Name: RouterUnlock

License Code: 0F98-90C4-305B-357D-0E50-82AD-A99B-82E8
Step 5. Click on the "Activate" or "Register" button, and voila! Your free license will be applied, unlocking the full potential of Avdshare Video Converter.
Conclusion
Avdshare Video Converter offers a user-friendly solution for all your video conversion needs. With its extensive format support, video editing features, subtitle, and watermark options, optimized device output, and convenient video downloading capabilities, it truly stands out as a versatile and powerful tool. Don't miss the chance to get your free license through the exclusive giveaway and unlock the power of video conversion today!