In today's digital age, remote access has become an essential aspect of our work and support needs. Whether you're working from home or require assistance from colleagues or administrators, having a reliable remote desktop software can make all the difference. AnyViewer Professional offers a trusted, simple, and fast solution that allows you to access and control remote desktops or laptops from any device, anywhere. The best part? You can now acquire AnyViewer Professional for free with a 1-year license through our exclusive giveaway. In this user-friendly article, we'll delve into the features and benefits of AnyViewer Professional and guide you on how to claim your free license.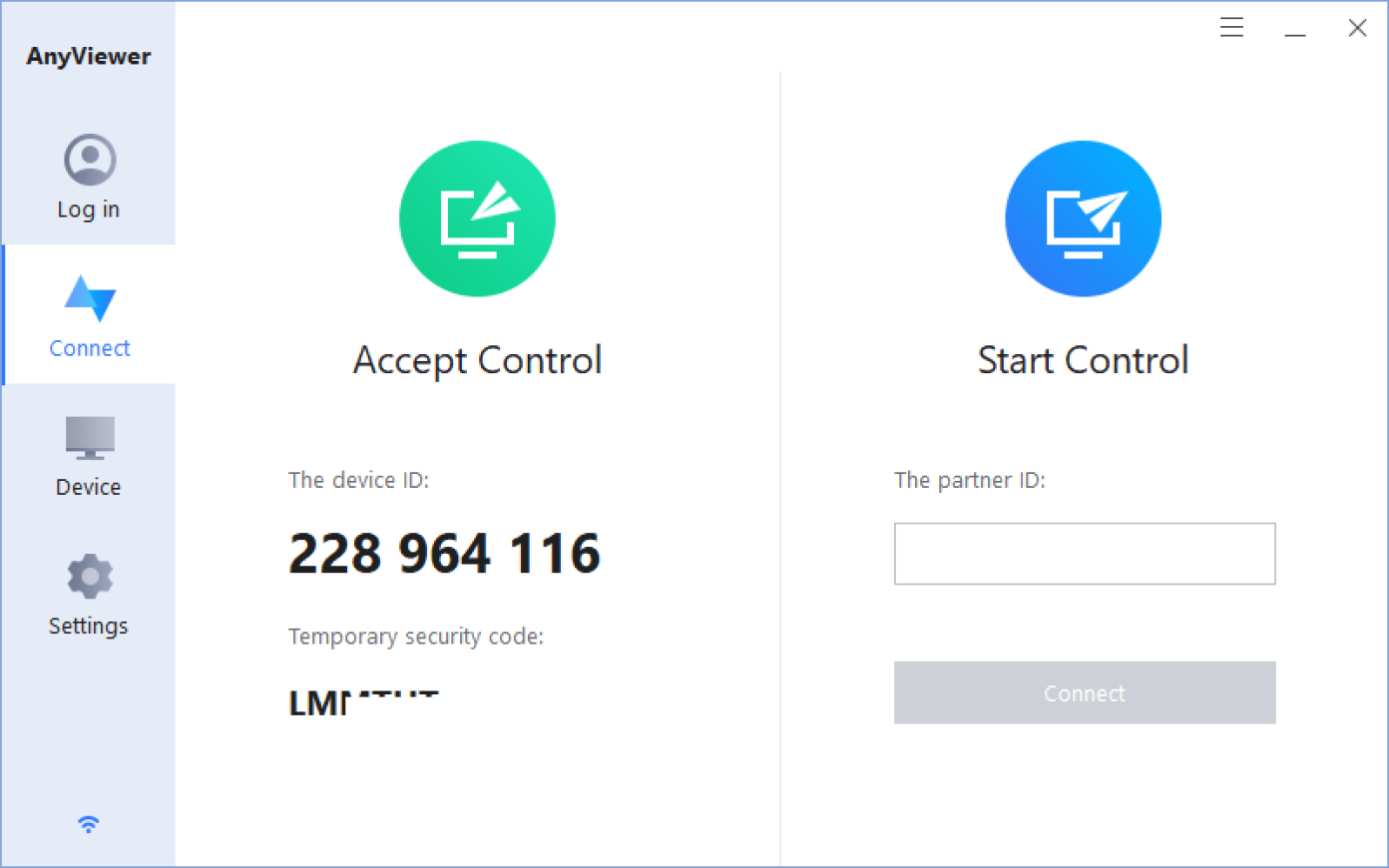 Unleash the Power of Remote Access
With AnyViewer Professional, you have the power to access and control remote desktops or laptops with ease. No matter where you are, you can effortlessly connect and work on your PC or provide quick support to your clients or colleagues. Whether it's troubleshooting technical issues or collaborating on projects, AnyViewer Professional ensures a smooth remote experience.
Secure and Convenient Remote Access
When it comes to remote access, security is of utmost importance. AnyViewer Professional utilizes strong end-to-end encryption, implementing a robust 256-Bit Elliptic Curve Cryptography (ECC) algorithm to keep your data secure. With AnyViewer Professional, you can connect to your work computer and access files and applications from anywhere, without the need for complex VPN setups or port forwarding. Enjoy a seamless and secure remote work experience.
Effortless File Transfer and Mobile Device Control
Transferring files between remote computers or servers has never been easier. AnyViewer Professional's fast file transfer feature allows you to share files across devices and servers over the internet without the need for USB drives or relying on third-party services. Additionally, AnyViewer Professional offers mobile device control, enabling you to access your remote desktop or laptop from your phone or tablet. With gesture guides and extended keyboard functionality, you can conveniently perform tasks on the go.
Unique Offer Just for You
We have partnered directly with AnyViewer to give our loyal readers a special chance to get their hands on the 'AnyViewer Professional' edition absolutely free! This isn't your ordinary giveaway; it's an exclusive offer tailored specifically for the RouterUnlock community.
Activity Entrance
To claim your free 'AnyViewer Professional' edition, simply follow these steps:-
Step 1. Head to the official site and procure the installation file.
Step 2. Heed the instructions displayed and set up AnyViewer Professional on your computer.
Step 3. Once completed, start the application.
Step 4. Register a new account by moving to the "Login" tab on the core screen.
Step 5. Click on your username and opt for "Enter License Key." Fill in the subsequent code and click the "Confirm" button:-
9E4D-AA6B-B84B-7104

or,

94E1-656C-22EC-4DFB
Conclusion
Don't miss out on the opportunity to experience the power of remote access with AnyViewer Professional. By obtaining a 1-year free license through our exclusive giveaway, you can unlock the full potential of this trusted, simple, and fast remote desktop software. Enjoy secure remote access, seamless file transfer, and convenient mobile device control. Whether you're working from home or need to provide support from a remote location, AnyViewer Professional has got you covered. Get your free license today and embark on a journey of efficient and secure remote desktop access.