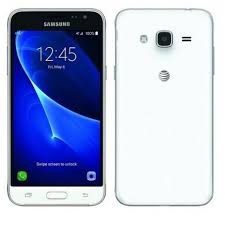 Samsung Galaxy Express 3 can be unlocked by a correct NCK code. Once the phone is unlocked, means network-free, you can use any network provider SIM card. We can now provide the factory unlock code for all Samsung devices. Unlocking of any device by code is the fastest and easiest method. Another benefit is that you will not loose the warranty of the phone since unlocking Samsung Galaxy Express 3 by code does not involve the firmware or software change.
Since we provide the factory unlock code of Samsung that directly comes from the server, not the calculator. Hence, the code provided by routerunlock.com will be 100% genuine and there is no chance to not work. We only need 15-digit correct IMEI, means the model of the phone is not required. To receive the unlock code of Samsung Galaxy Express 3 phone we only need 15-digits IMEI number. You can get the correct IMEI of your phone by dialing *#06# or you can also find it in the settings of the phone.
In most of the cases, the server will provide the following codes for your Samsung Galaxy Express 3:
NCK – Network Unlock Code to unlock the simlock of the phone.
Unfreeze/MCK – Used to reset the unlock counter, if you have already tried too many wrong codes.
SPCK – Service Provider Code is used to reset the second level of the lock.
We have access to various Samsung server from where the code will come. You may choose the database based on the country or continent. For the Samsung Galaxy Express 3, you may use services of Europe, USA, Canada, South America, United Kingdom, Ireland, France, Middle East, Worldwide etc.
If your Samsung Galaxy Express 3 is locked to T-Mobile USA or Metro PCs USA, then before placing an order the "Device Unlock App". If in your phone "Device Unlock App" is installed then you will not find anyplace to enter the code. We can still provide the unlock code, but it will be useless for you.
How long we need to wait for an unlock code of Samsung phone?
The approximate delivery time for an unlock code of Samsung phone starts from 1 to 15 days.
The average response time is 2 days (Based on last 100 orders).
How to Unlock Samsung Galaxy Express 3?
How to Enter or Send the code in Samsung Galaxy Express 3?
1. Switch off the phone.
2. Remove the original SIM card from the phone.and insert any another network SIM card.
3. Insert any unauthorized SIM card.
4. Switch On the phone.
5. Samsung Galaxy Express 3 should ask for an unlock/NCK code.
6. Enter the NCK code which is provided by routerunlock.com.
7. If the code is not accepted, then enter the Unfreeze or Defreeze code. An unsuccessful message should appear.
8. Again enter the NCK or Network Unlock Code.
Now your Samsung Galaxy Express 3 is network free.