Are you in need of a versatile and efficient video processing software? Look no further because VideoProc Converter from Digiarty Software is here to meet all your video editing and conversion needs. With its impressive range of features and user-friendly interface, VideoProc Converter is the ultimate solution for professionals and beginners alike.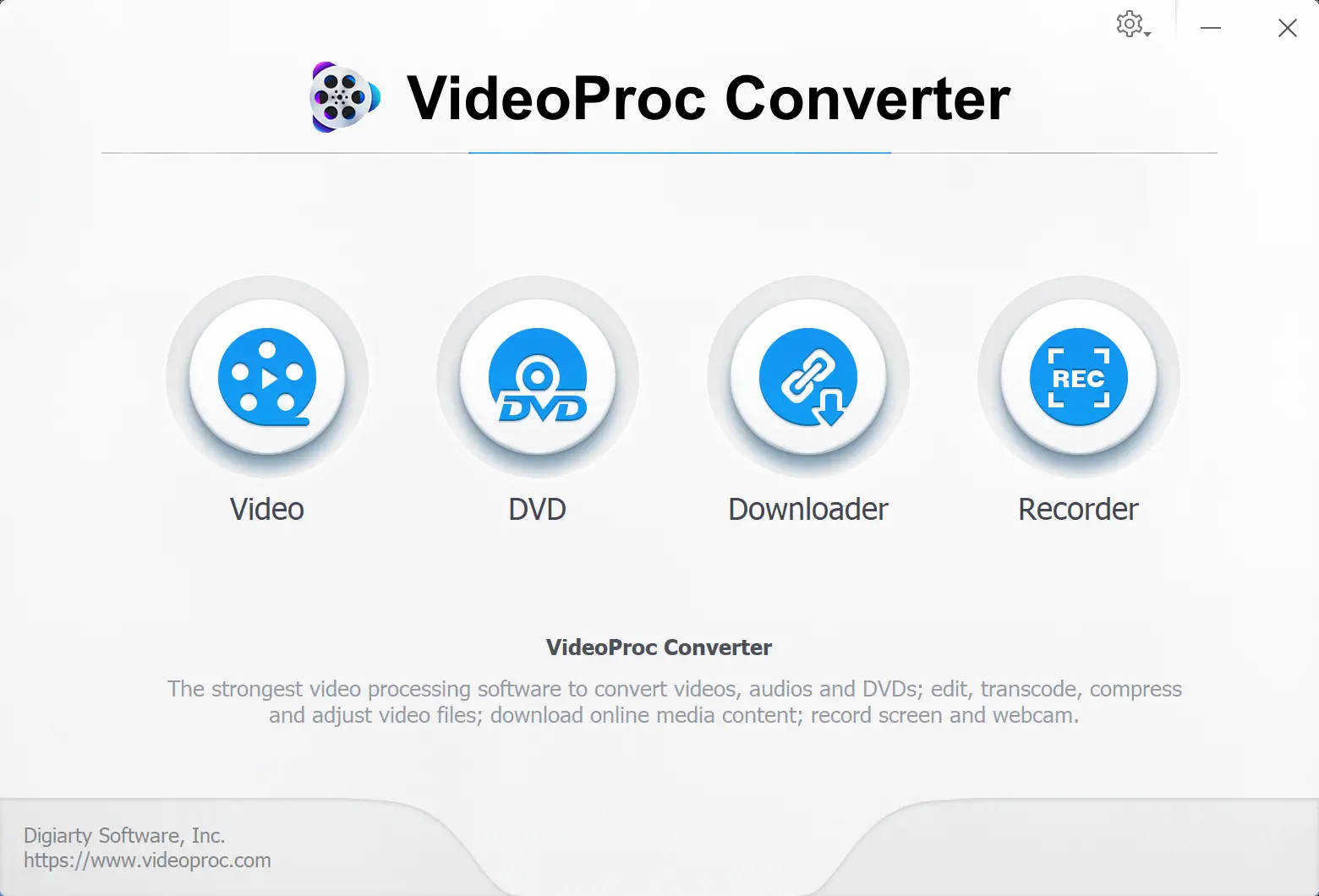 One of the standout features of VideoProc Converter is its extensive codec support. With up to 370 codecs at its disposal, this software can handle any video format effortlessly. Whether you're working with videos from your iPhone, Android device, camera, drone, or GoPro, VideoProc Converter ensures smooth processing while maintaining the highest quality.
Not only does VideoProc Converter offer exceptional video conversion capabilities, but it also boasts GPU hardware acceleration. This means that video and audio conversion are lightning-fast, thanks to the utilization of your computer's graphics processing power. With over 370 input codecs and more than 420 output formats, you can easily process 4K and HD videos from any device and convert them to any format without compromising on quality. The software's hardware acceleration feature reduces CPU usage, ensuring a seamless and efficient video processing experience.
But that's not all! VideoProc Converter goes beyond just conversion. It offers a comprehensive range of editing tools to enhance your videos. Cut, trim, merge, adjust, transcode, and edit videos and music with ease. Whether you need to shorten videos, remove unwanted parts, or rearrange clips, VideoProc Converter has got you covered. Additionally, it serves as a convenient video and music downloader. With three capture modes, you can record your screen, webcam, or both simultaneously. The intuitive and user-friendly interface makes it easy for anyone to navigate and utilize the software's powerful features.
VideoProc Converter Free Registration Code
The best part? You can get VideoProc Converter 5.5 for free! Simply download the setup file or installer for Windows or Mac. Once you have installed the software, launch it, enter your email address, and use the provided activation code to start your video processing journey:-
Windows License Code:

DACN6-CLF6A-VFZLX-ZUWCX

DAUXF-HACXM-5PMIZ-MEECH

Mac License Code:

DB7IT-4GG7C-NKKH6-IGXPS

DBTXN-TTDKW-DBACF-PSMGP
Conclusion
In conclusion, VideoProc Converter is the ultimate video processing software that combines power, versatility, and ease of use. Whether you're a professional or a novice, this software has everything you need to edit, convert, and enhance your videos. Don't miss out on the opportunity to unlock powerful video processing capabilities for free with the 1-year license of VideoProc Converter. Download it today and take your video editing skills to new heights!