The O2 carrier of U.K. has uploaded an unlocking tool (named as O2 Broadband UnLock.exe) in his official UK's website to unlock E173, E1752C, E3131, E353, or E355 Huawei modems. O2 is a big network provider in UK and Ireland, keeps launching Huawei and ZTE devices locked to his own services.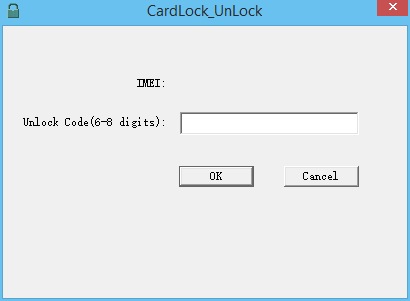 How to unlock Huawei Data Card E173, E1752C, E3131, E353 or E355 of O2 locked network?
1. Download O2 Broadband UnLock.exe (O2 Huawei Unlocking Tool) from the link which is provided at the end of the article.
2. Plug the E173, E1752C, E3131, E353 or E355 broadband dongle to Windows PC using its default USB cable.
3. If you have plugged the adapter to PC first time, then let it install all the software and drivers.
4. If already connected to the internet and then disconnect.
5. Now close all running software related to O2 or Huawei.
6. Now, run the O2 Broadband UnLock.exe, which you have already downloaded.
7. It will detect your modem and show your data card 15 digit IMEI, in front of IMEI label.
8. Put 8-digit correct unlock code and click on OK.
8. Now you will get card unlock success message.
9. Now your device is unlocked forever.
If you getting error message like "Data Card not found!", then either you have not plugged the Huawei broadband modem to PC or you have not closed the software related to your O2 hHuaweidongle.
How to get unlock code of O2 E173, E1752C, E3131, E353 or E355 Huawei Modem ?
Unlock code charge for E173, E1752C, E3131, E353 is 1.50$ and for E355 is 2.38$. Pay through PayPal button and mention; model, network, and IMEI in the transaction to get the correct unlock code.
Note : I provide unlock code of O2 Huawei WiFi, MiFi, and Wingle also. Unlock code charge is 2.38 USD, interested people can pay through PayPal button of this website. Correct code will be delivered within 8 hrs.
Download O2 Broadband UnLock (Huawei Unlocking Tool)