Users who are having Micromax MMX 310 G modem can unlock with some freeware. Once MMX310 is unlocked, you can use all network provider SIM cards including Airtel, Aircel, Idea, etc.
How to unlock Micromax MMX 310 Modem for totally free?
1. Go to the end of the article and download the Micromax MMX 310G NCK code calculator software.
2. Now insert the other network provider SIM card into your modem.
3. Insert your Micromax MMX Modem into laptop / PC.
4. After installing all the all drivers which are required by the modem, open the downloaded software and click on the settings icon – UNLOCK U(SIM).
5. Click on the settings icon – Diagnostics.
6. Note down or copy the IMEI number from here.
7. Now open the downloaded software (NCK Calculator)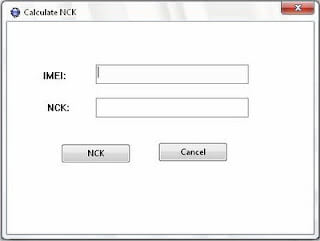 8. Paste the IMEI number in text-box.
9. Click on NCK button.
10. Now your NCK code will be generated.
11. Copy and keep it somewhere.
12. Now open Micromax USB manager (Software of dongle).
13. Click on the settings icon – UNLOCK U(SIM).
14. Paste the NCK code and click on OK.
Now your modem is unlocked forever.
Download Micromax MMX310G NCK Calculator (Not checked personally)