Now unlocking of ZTE MF90 Bolt B07, Longcheer WM66E, ZTE D6602, ZTE MF682, E303h and Huawei K4203 modems; along with Hewlett Packard MU736 and Sierra Wireless AirPrime MC8301V internal modules is also possible with the latest version of DC-unlocker client software V1.00.1118.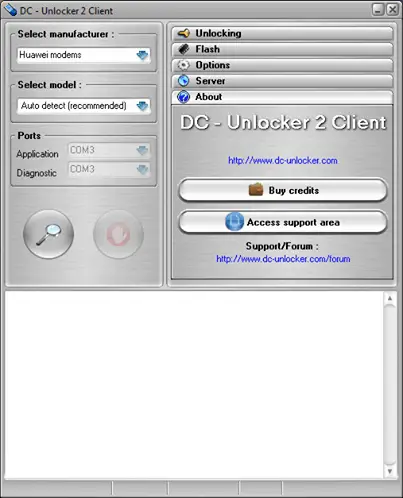 DC-unlocker client software V1.00.1118 can unlock Huawei E5170, Huawei E5221, T-Mobile 4G hotspot, T-mobile speed port HSPA, Netgear AirCard 341U and ZTE MF23 router also.
Means now DC-unlocker client software V1.00.1118 has added the support the following internal modules, modems, and routers :
Added:
Huawei E303h Airtel India unlocking by flashing the firmware
MF90 Bolt B07 direct unlock without flashing
Internal modules:
Hewlett Packard MU736
Sierra Wireless AirPrime MC8301V
Modems:
Huawei K4203
Longcheer WM66E
ZTE D6602
ZTE MF682
Routers:
Huawei E5170
Huawei E5221
T-mobile 4G Hotspot
T-mobile speed port HSPA
Netgear AirCard 341U
ZTE MF23
Out of these modems and routers, I can provide the unlock code of Huawei devices E5170, E5221, and K4203 in cheap rates. Refer corresponding articles for charges or leave a comment to know the unlock code charges.
Update: Unlock code of ZTE (modems and routers) is now available, which charge is 6USD or Rs. 420. Only pay if the device is asking for SIMlock or NCK code. No (R) no refund will be provided for mistakes.