UNLOCK IDEA 3G NET SETTER HUAWEI E1732 USING SOLA GSM CALC SOFTARE MADE BY BOJS TEAM – We have written so many article about Huawei, ZTE and Micromax modems (Airtel, Aircel, Vodafone and Idea modems). Some users are getting still problems in unlocking Idea E1732 modem. I have already written article about how to unlock 3G net setter huawei E1732 via downgrader. Hence, we are writing here another article to unlock Huawei Idea E1732 model via Sola GSM Calc. Users can read more about Sola GSM Calc in this article.
Step by step guide to unlock Idea Net Setter E1732 Modem Dongle Totally Free :
1. Download and install Sola GSM Calculator from the download link which is provided at the end of the article.
2. 
Insert your Huawei E-1732 and let the drivers and software to be installed in PC.
3. Now, close Idea dashboard if running and 
run your Sola GSM Calculator.
4. 
Select Huawei Unlocker Tab & enter your IMEI number and click on calculate to get the unlock code for the device.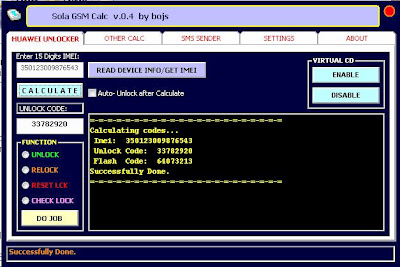 5. Now select the RELOCK option and click the Do Job button.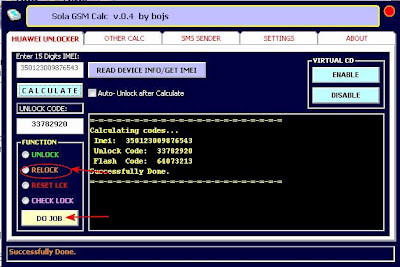 6. Now select RESET LCK option and click the Do Job button.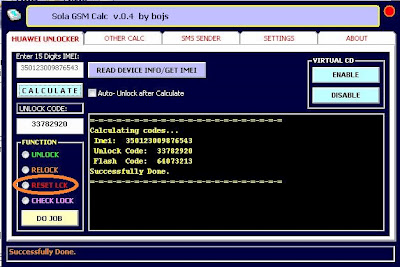 7. Now your modem should be unlocked.