Idea is a network provider company in India and recently launched Huawei E1732. Unlocking of this dongle is not so simple task without any third party tool.
Sola GSM Calc
can easily unlock it.
How to unlock Idea Net Setter E1732 Dongle Free?
1. Download and install Sola GSM Calculator.
2. Insert your Huawei E1732 NetSetter in PC.
3. Let it install the drivers and software which is required to run properly.
4. Once Idea dashboard opens up, close it.
5. Now, run the Sola GSM Calculator.
6. Select Huawei Unlocker tab & enter the IMEI number and click on calculate to get the unlock code for the device.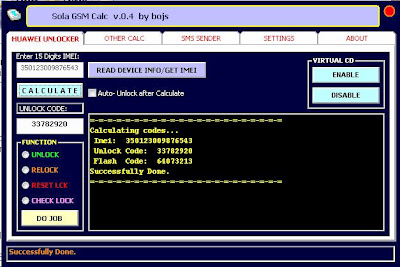 7. Now select the RELOCK option and click the Do Job button.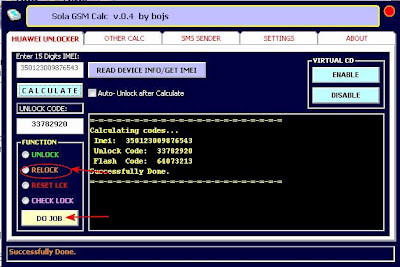 8. Now select RESET LCK option and click the Do Job button.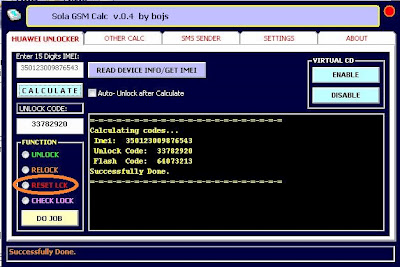 9. Now your modem should be unlocked.
10. Now install the latest Huawei mobile partner software and after that change the default SIM card with any another network provider.
11. Create a new profile as per new network provider SIM card and connect to the internet.