Huawei has recently released 4G LTE router, called it B593 and it is available worldwide. MegaFon network provider of Russia has also launched the same, called it MegaFon R100-2. The device comes with un-customized firmware and it is very easy to unlock. Beauty of the unlocking is, you are free to use any another network provider SIM around the word.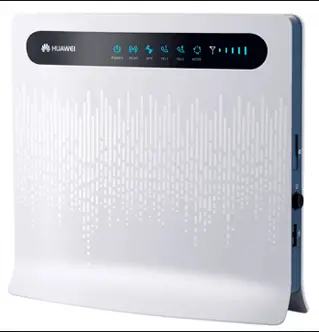 First way to unlock Huawei MegaFon R100-2 :
Change default SIM with another network SIM in Huawei B593s-22 MegaFon R100-2 WiFi Router Gateway and connect to PC with RJ45 connector (LAN Cable).
Now open default browser Internet explorer in your PC and type in the address bar of your Internet Explorer.
Login into your router and it will ask you unlock code / password / NCK.
Now put the code and click on Apply.
Now your router will be rebooted and it is unlocked forever.
Second way to unlock Huawei MegaFon R100-2 router gateway:
Download FMC unlocker software from the download link which is provided at the end of the article.
Now connect your MegaFon R100-2 router gateway to PC using LAN cable which is supplied with your router.
Now when browser opens, close it. (There is no program should be running which uses router).
Now run the downloaded MegaFon R100-2 unlocker software.
Detect your MegaFon R100-2 gateway into the FMC unlocker software.
When you will see the IMEI into the software, then put unlock code in the password box and click on unlock.
Now within a few seconds your router is unlocked forever.
Note : Unlock code is not free, don't use any wrong unlock code as password. Otherwise your MegaFon R100-2 Russian router will be locked permanently. Just pay 2.38$ for router code through above paypal button and mention IMEI and model in note. I will send you correct unlock code. Users who want to purchase the router unlock codes in bulk can visit this page.
Download FMC Unlocker software (Huawei MegaFon R100-2 Router / Gateway unlocker software)