In UK, 3 network provider, recently launched Huawei E5531 mobile WiFi router. Today, I have unlocked one Huawei E5531 Mobile WiFi router of Three UK. As per Three network announcement, it is a high-speed Mobile Wi-Fi device which will be the cheapest mobile Wi-Fi device in the UK to feature next generation HSPA+ mobile broadband technology.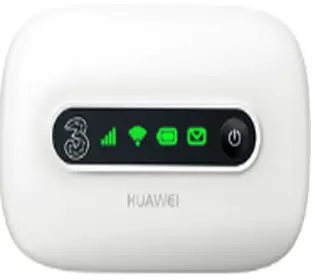 The main Key features of Huawei E5531 :
Pocket sized
Connect your Wi-Fi iPad, laptop or games console at the press of a button
Create your own secure Wi-Fi hotspot wherever you need it
Share your connection with friends, family or workmates
Connects up to 5 Wi-Fi gadgets at the same time.
Use Mobile Wi-Fi to connect your Wi-Fi laptop anytime
How to Unlock Huawei E5531 Mobile WiFi Modem / Router?
1. Make sure your Huawei E5531 WiFi pocket router is fully charged or connected to static power supply.
2. Just insert a nonacceptable Network SIM card on your E5531 (You have to use another than 3 network sim).
3. After changing the another network providers sim on your Huawei WiFi / MiFi, switch E5531 on.
4. Now just establish a WiFi connection to E5531 router with your PC / IPAD / IPHONE / Android device.
5. Connect the E5531 with PC and go to 192.168.1.1 and login to the device's dashboard. Go to Advanced Settings – SIM Settings – Unlock Device – Enter Unlock Code – Click on Apply.
or,
Open the Settings – Dial-up – Unlock SIM card – Enter 8 digits unlock code in your Huawei E5531 modem. Click OK and the device will reboot to display the new network.
Now your Huawei E5531 MiFi router is unlocked forever.
Unlock code charge for E5531 router is only 2.38$. You can pay through PayPal, payza or perfect money. Correct code will be emailed within 8 hrs.