In Indonesia, Bolt has released a customized mobile router, the Huawei E5372. I have already tried with every firmware's of E5372, but it does not get flashed and unlocking is not possible through unlock code. DC Unlocker has released a new tool, called it Huawei E5372 Bolt Unlocker v4, can be downloaded from the link which is provided at the end of the article. Through only this unlocking tool, it can be unlocked and there are no other ways.
How to Unlock Huawei E5372 Bolt MiFi WiFi Router of Indonesia ?
1. Purchase 10 credits of DC unlocker from here. After paying you will get username and password.
2. Download the Huawei E5372 Bolt Unlocker v4.
3. Plug the Huawei E5372 Bolt to PC using USB cable.
4. Run the downloaded software and enter the details as you have got in the first step.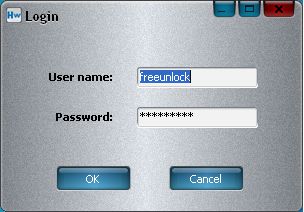 4. Huawei E5372 Bolt Unlocker software window will appear.

5. Wait for 2 minutes to recognize the device, if not showing the device details then refer network binding article.
6. Now wait for 2 minutes to recognize it, then click "Refresh" button, wait for the device to be detected in software.
7. Click "Unlock" button and monitor update process.

8. At the end, a message will appear that "Unlocking device finished OK".

9. Now, restart the device to finish the process. Now you have successfully unlocked E5372 and are usable with any operator SIM cards.
Download Huawei E5372 Bolt Unlocker v4 Free