Huawei has launched a new 3G mobile WiFi router, dubbed as E5 Mini (E5200W). It is also known as Huawei E5 Mini or Huawei E5 Plus. It supports maximum download speed up to 21.6Mbps and upload speed to 5.76Mbps. E5220W can connected up to 5 WiFi enabled devices to access internet.
Huawei E5 Mini (E5200W) looks like Huawei E5200 and features are almost same.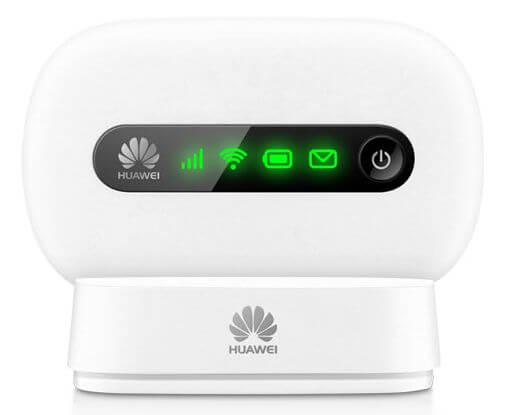 The E5200W supports HSPA+/HSUPA/HSDPA/UMTS 2100 MHz and GSM/GPRS/EDGE 850/900/1800/1900 MHz operating frequency bands. It has built in Wi-Fi 802.11.b/g/n, supports WEP, WPA and WPA2 encryption technology.
Huawei E5200W is backed by a 1150mAh battery, that is rated for up to 4 hours working time. It has power and reset physical buttons, but don't supports support SD Card and external antenna. It measures 90.5mm×56mm×14.4mm and weight is 66gms with battery. It is compatible with Windows XP,Windows Vista,Windows 7,Windows 8 Mac OS X 10.5,Mac OS X 10.6,Mac OS X 10. and Mac OS X 10.8.
How to unlock Huawei E5 Mini / E5 Plus / E5200W
1. Insert a non-acceptable SIM and connect Huawei E5 Mini / E5 Plus / E5200W to Windows PC with USB cable and let it install all the drivers and software, which is required to run it properly.
2. It will display "Invalid SIM" because you have used another network providers sim.
4. Go to Advanced Settings – SIM Settings – Unlock Device – Enter Unlock Code – Click on Apply.
or
Open your Settings – Dial-up – Unlock SIM card – Enter 8 digits unlock code in your Huawei E5 Mini / E5 Plus / E5200W. Click OK and the device will reboot to display the new network.
Note : Don't try to free codes into your Huawei E5 Mini / E5 Plus / E5200W, otherwise it will be locked permanently. You can purchase from any server or contact kamlesh2011@gmail.com to get unlock code for your Huawei WiFi / MiFi router in only 6$ or pay 6 USD in paypal id kamlesh2011@gmail.com and mention model and imei.