Before two years ago, Airtel India had launched Huawei E303H USB modem. It basically comes locked to Airtel and you can not use any another network SIM on it. Today, finally I unlocked it with the firmware upgrade and Auth V3 unlock code.
Before this, I have already unlocked Huawei E303h-1 (Mascom Botswana) dongle.
If you own an E5573 router of Airtel then you can unlock through this guide.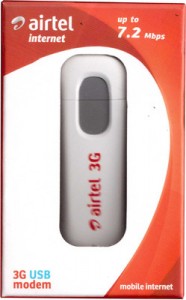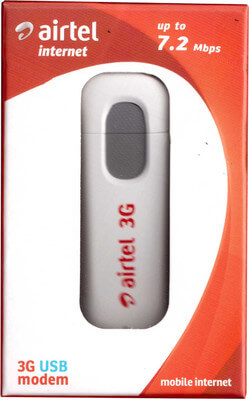 When you will detect Airtel E303H dongle in any DC unlocker software then you will get the following details :
Found modem : E173
Model : Huawei E173
IMEI : 862565020568647
Serial NR. : D8GBYA9410******
Firmware : 21.318.15.01.284
Compile date / time : Nov 27 2013 09:20:10
Hardware ver. : CH1E3531SM
Dashboard version : UTPS23.015.02.00.284_MAC23.015.02.00.284_LNX23.015.02.00.284
SIM Lock status : Locked
Wrong codes entered : 10 (unlock attempts left : 0)
It finds the modem as E173, but on the cover of the device you will see written E303H, does not matter, after unlocking you will find details as E303.
You can see here, it shows wrong codes entered 10, means there is no way to insert the unlock code here. So, you have compulsory change the firmware to get the device unlocked.
How to unlock Huawei E303H (Airtel India) USB dongle?
Download the firmware (you will get link after payment).
2. Connect the device to PC with its USB port.
3. Let it install all the drivers and software, which is required to run it properly.
4. Now, disconnect the internet and close the software of dongle.
5. Unzip the downloaded file in a folder.
6. Run the .exe file.
7. It will detect your device.
8. Proceed with it and it will ask you firmware code / password (comment below with model and IMEI to get it).
9. Now, wait till finish.
Now change the default SIM with another network provider SIM, it will ask you SIMLock / NCK. Insert the 8-digit correct code and your device is unlocked forever.
Since it is a non-hilink data card, you can use unbranded Huawei Mobile Partner 23.015.11.01.983.
Note : Unlocking of Airtel E303H device charge is only Rs. 300. You can pay online through payumoney. All details will be emailed.
Update: Unlocking of Airtel E5172 is also supported now.