Telia network of Denmark is offering Huawei B593 (B593s-22) router. Today, I have successfully unlocked one device with the unlock code / NCK. Basically, Telia Denmark Huawei B593 comes with un-customized firmware and it is easy to unlock.
We are offering free unlock code of Telia Denmark Huawei B593 for a limited time period. For free unlock code, you need to comment with model, network, IMEI, and country on which the device is locked. Our team will reply with unlock code.
How to unlock Huawei B593 (B593s-22) Router (Telia Denmark) [FREE]?
1. Reset the device and change the default SIM with another network provider SIM.
2. Connect to PC with its default LAN cable.
3. Browse for (or it may be different for your device if you have already changed it).
4. Login to Huawei B593 WiFi router with admin username and password as password (It may be different, please refer manual).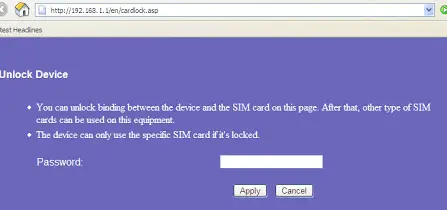 5. It should redirect you to unlocking page, if not then go to setting and search for a SIMLock option.
6. Enter the 8 digits correct NCK / unlock code.
7. Click "Apply".
Now, the device will reboot and show you the network, if not happens then reset the device.
Now you have successfully unlocked Telia Denmark locked Huawei B593 totally free.