Huawei 3G B686 router is just like Huawei B683 functionality, but instead of an RJ11 port for a telephone handset to make call over the mobile sim card in the device. Recently, Huawei B686 router has been launched in Malaysia by Maxis telecommunication. Unlocking of Huawei 3G B686 router is also possible like Huawei E683 unlocking.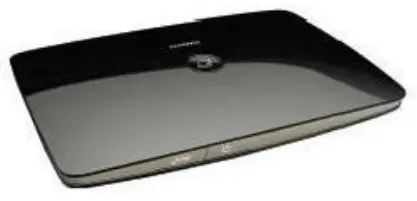 How to Unlock Huawei 3G B686 Router WiFi Router Gateway :
Download FMC unlocker software (Huawei 3G B686 Router unlocking tool) from the download link which is provided at the end of the article.
Now disconnect from the internet and eject the router from PC.
Now run the unlocking tool of B686.
Now connect Huawei 3G B686 Router to PC using LAN port.
Now your Huawei B686 will be detected by FMC Unlocker.
Now put password as unlock code and click on Unlock.
Now your Huawei 3G B686 Router Gateway is unlocked forever.
Now you can enjoy Unlocked Huawei 3G B686 Router Gateway with any another network provider sim on the world.
Another way to unlock Huawei B686 :
Just change the default sim with another network provider sim, Now your B686 device will ask you unlock code / password. Input the unlock code and it will be rebooted. Now your E686 device is unlocked permanently.
Note : Don't use any wrong codes into Huawei 3G B686 Router Gateway, otherwise your B686 Huawei WiFi Router Gateway will be locked permanently. Either purchase from any server or contact kamlesh2011@gmail.com to get unlock code for any Huawei router in cheapest rates @2.38$. Or just pay for router code through paypal button and I will contact you.
Make sure, before paying checkout the procedure which is mentioned above.
If your B686 device asks for login credentials then use :
Username : admin
Password : admin
If above mentioned login credentials are not working then check the manual of the device.