I have previously unlocked various Huawei B660 routers using unlock code and unlocking tool. You can unlock Huawei B660 MTN Ghana WiFi Router Gateway , Airtel Nigeria B660 Huawei WiFi Router Gateway and Huawei B660 WiFi Router / Gateway of Safaricom Kenya with correct unlock code.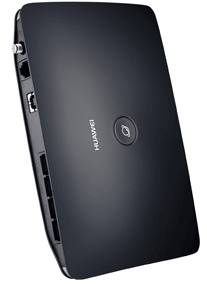 Now, I can provide the unlock code of the following Huawei B660 network routers :
B660 Botswana Orange
B660 Brazil Claro
B660 Brazil Embratel
B660 Bum Chips
B660 CongoB MTN
B660 Cote D'Ivoire France Orange
B660 D.R.Congo Orange
B660 Dominican Claro
B660 Dominican Orange
B660 Dominican Republic Claro
B660 Gambia Gamcel
B660 Ghana Vodafone
B660 Ghana MTN
B660 Guatemala Claro
B660 Guinea Cellcom
B660 H3G Austria
B660 India Aircel
B660 Jamaica Digicel
B660 Kenya Orange
B660 Mali Orange
B660 Montenegro mtel
B660 Oman Omantel
B660 Philippines SUN
B660 Portugal Optimus
B660 Russia OJSC Vimpelcom
B660 RUSSIA VIP
B660 South Africa MTN
B660 Sudan MTN
B660 Sudan Sudani
B660 Tanzania Tigo
B660 Thailand CAT
B660 Uruguay Antel
B660 Venezuela_Movilnet
B660-25a Congo Orange
B660-25a Russia OJSC Vimpelcom
B660-25a RUSSIA_VIP
B660-55a Argentina Claro
You can unlock above mentioned network routers with the help of FMC unlocker software, which download link is provided in the above mentioned article.
Note : Don't enter any wrong code into your Huawei B660 router, otherwise it will be locked permanently to default network. Pay 2.38$ for router code through paypal button and mention model network imei in note. Additionally, after payment you can mail me details in kamlesh2011@gmail.com. Or, just make payment, I will contact you. Code will be provided within 1 minute to 8 hours.