Huawei E5336 mobile Wi-Fi router has various sub-models as I had earlier covered in Gadgets category. Today, I have unlocked one E5336S-2, which was locked to Etisalat Egypt. Unlocking is easy and one-time work, but after unlock you can use all SIM cards.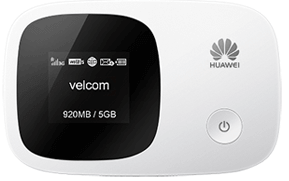 How to Update the Firmware of Huawei E5336S-2 3G Mobile Wi-Fi router?
1. Download firmware update of E5336 Huawei modem and keep it on the desktop of PC or laptop.
2. Extract to a folder using WinRAR software.
3. Now connect E5336s-2 to PC, with its default USB cable.
4. Close all Huawei software/dashboard/connection manager, so that your router will be free.
5. Run the firmware update of the E5336s-2 router.
6. Accept the agreement and proceed with further steps.
7. Now its will ask you password (comment below to get the free firmware password to flash the firmware of E5336s-2).
8. Put the correct firmware code and clickOK.
9. Wait for around 5 minutes, till the finish message.
Now you have successfully flashed your Huawei E5336s-2 router firmware. Now reset the device and you can connect to the internet with unbrandHuaweiwei firmware.
To unlock Huawei E5336s-2 router, change the default sim with another network provider sim, and plug the modem to PC. It will ask you unlock code/SIMLock. Put the correct 8-digit unlock code and enjoy. Now you are free to use any network provider sim around the world.
To unlock Huawei E5336 Glo there is no need of changing the firmware since it comes with uncustomized firmware and can be unlocked with correct unlock code.