X520 is a 3G dongle by Alcatel company. It comes in black and blue color. The modem is built of Qualcomm MDM8200A chipset. This device measures 85 x 27 x 11.8 mm and in weight it is 26g. It has a LED light to display the status of the network.
This USB data card comes with 1Gb NAND Flash and 512Mb SD RAM. USB 2.0 supported modem can be used in Windows 2000, XP, Vista, 7 and Mac OS X 10.5-10.8. This plug and play dongle is equipped with a memory card slot that supports up to 32GB storage.
There are three variants of X520:
All supports GSM: 850/900/1800/1900 MHz.
X520D (UMTS: 900/2100 MHz);
X520E (UMTS: 2100 MHz);
X520Y (UMTS: 850/1900/2100 MHz)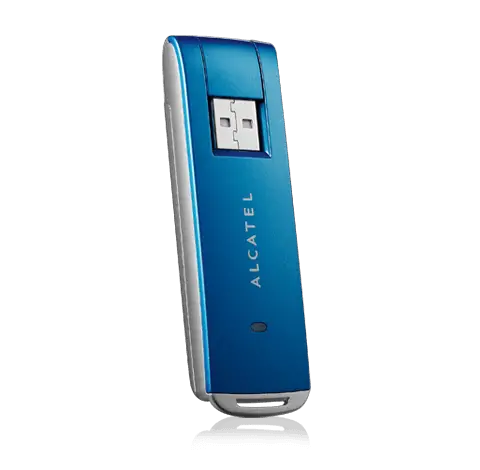 If you have got an X520 modem which is locked to a particular network and want to unlock then follow the below-mentioned procedure.
How long we need to wait for an unlock code of Alcatel Modem and Router?
The approximate delivery time for an unlock code of Alcatel starts from 10 minutes to 8 hrs.
The average response time is 30 minutes (Based on last 100 orders).
How to Unlock Alcatel X520 Modem?
1. Change the default SIM card with any other network provider.
2. Connect to Windows PC USB port.
3. Let it install the software and drivers.
4. It will automatically open Alcatel software.
5. The device should ask 10-digit NCK code.
6. Enter the correct SIMLock code and click OK.
7. Now your X520 dongle is unlocked permanently.
8. Create a new profile according to the SIM card and connect to the internet.