The international carrier Vodafone and Indian network provider Idea (and Airtel), all have launched the Alcatel Link Zone MW40CJ, which is MiFi router. On the back side of the MiFi router, MW40CJ-2AIJIN3 is written in Idea and MW40CJ-2AVDIN1 in Vodafone.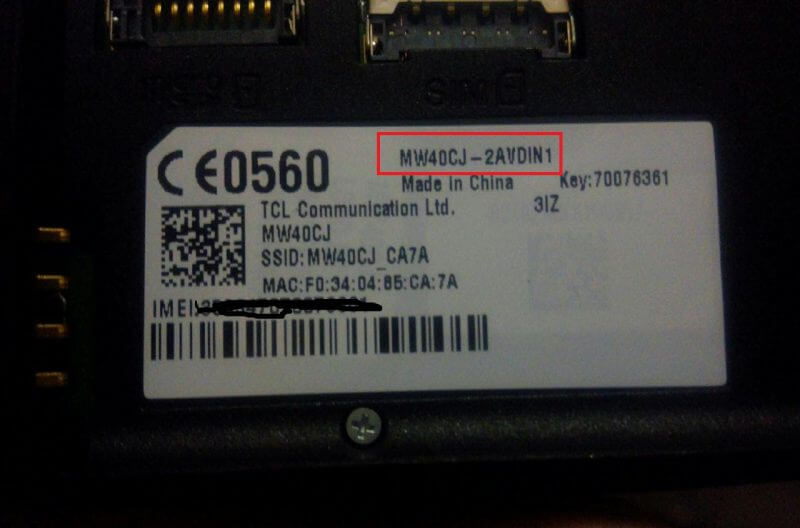 Under the device settings, it shows the software version MW40_HP_02.00_05 and MW40_HP_02.00_07 and the device name as MW40.
It has an OLED display that shows the status of the battery, WiFi, network, and SMS.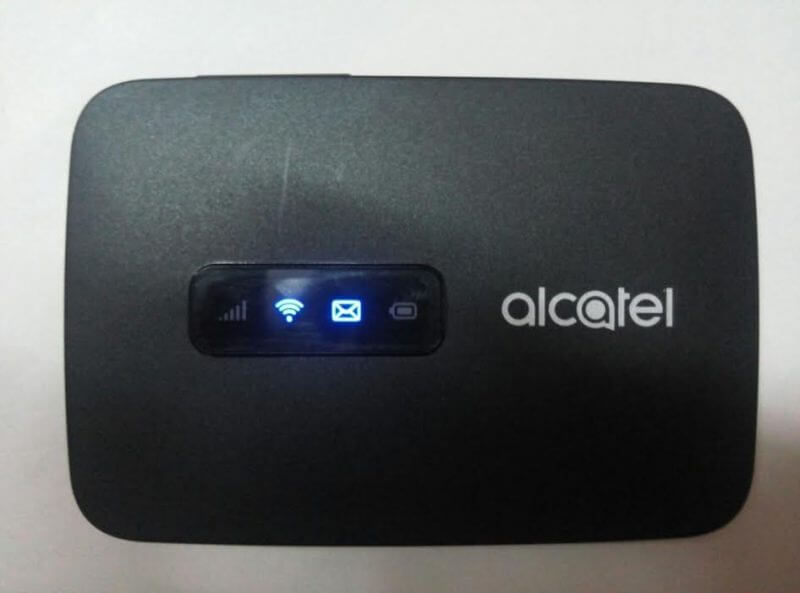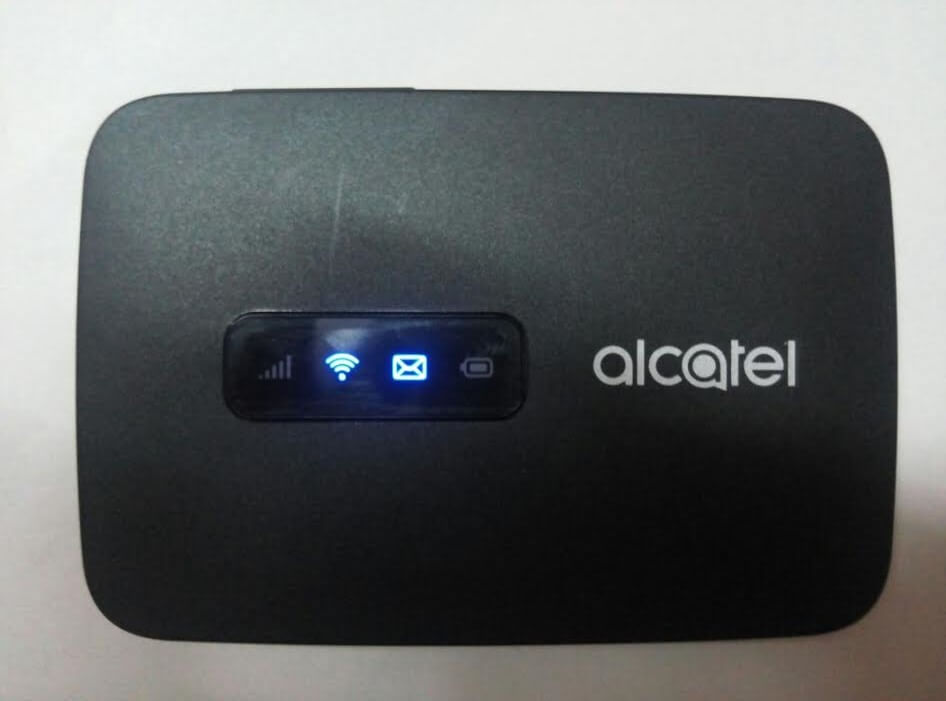 The Alcatel Link Zone MW40CJ is a 4G data card and comes with un-customized firmware, means there is no need to change the firmware to unlock it.
How long we need to wait for an unlock code of Alcatel Modem and Router?
The approximate delivery time for an unlock code of Alcatel starts from 10 minutes to 8 hrs. The average response time is 30 minutes (Based on last 100 orders).
How to Unlock Alcatel Link Zone MW40CJ WiFi Router (Idea and Vodafone Locked)?
1. Change the default SIM card with any another network provider SIM.
2. Connect to PC with its USB cable or with its WiFi.
3. Browse for http://192.168.1.1/index.html#connection/homePinManage.html through Internet Explorer browser.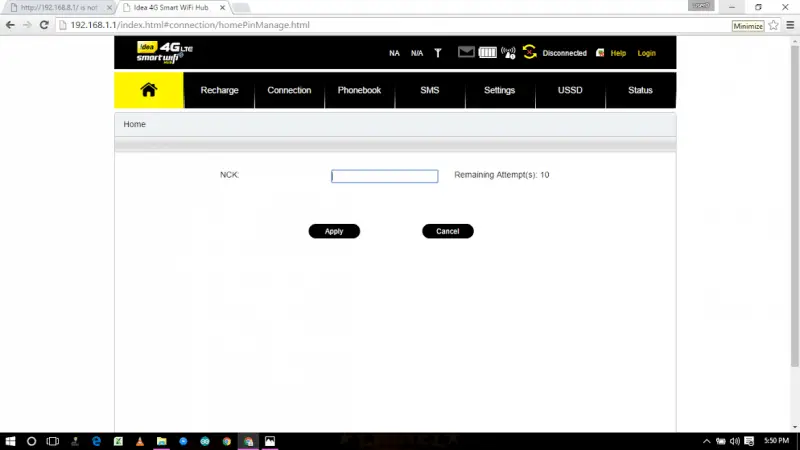 4. The device will prompt you to enter the NCK.
5. Input here correct 10-digits unlock code / NCK and click Apply button.
6. The device will be rebooted and will start showing the inserted SIM card network.
7. Now create a new profile according to the current SIM card through Connection menu and enjoy the internet.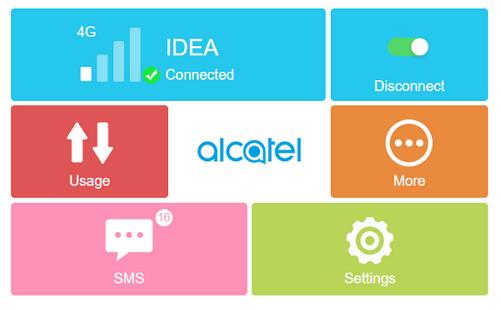 Above screenshot is of unlocked Vodafone Alcatel Link Zone MW40CJ WebUI with Idea SIM card.
Note: Unlock code charge is only Rs. 300 for Indian customers. Before making the payment, make sure that device is asking for SIM lock as described. If everything is fine as described in the post, you can pay through PayUmoney.
A very big thanks to Anup Pravin for providing the screenshots.
Update: Unlock code works perfectly with Airtel, Idea and Vodafone devices. If any code does not work, then you need to provide the video with IMEI and entering the code.
Update II: Airtel has also launched Alcatel MW40CJ which comes with software/firmware version MW40_HS_02.00_09 and MW40_HS_02.00_10. After changing the default SIM with any another carrier, it asks for 10 digits NCK. Today, I have unlocked it successfully. Unlock code charge is same Rs. 300 for Airtel, Vodafone or Idea locked devices.
Update III: Alcatel MW40CJ is now available in Singapore by StarHub carrier. It is unlocked successfully.