If you have planned to move from one PC to another PC and worried about your data and personal settings, then your worries are over. I know, transferring the data from one computer to another is easy, but not settings. Transwiz is a free app that lets you transfer your personal settings also.  Transwiz is a free app which allows you to transfer user profile data as well as settings between computers.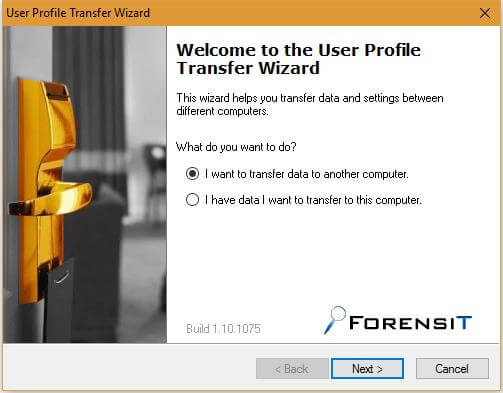 This freeware app is straight forward. When you will launch it, you will get two options: "I want to transfer data to another computer" and "I have data I want to transfer to this computer". Once you have selected the correct option, proceed with Next step. In the next step, select the profile you want to take a backup and transfer to another PC.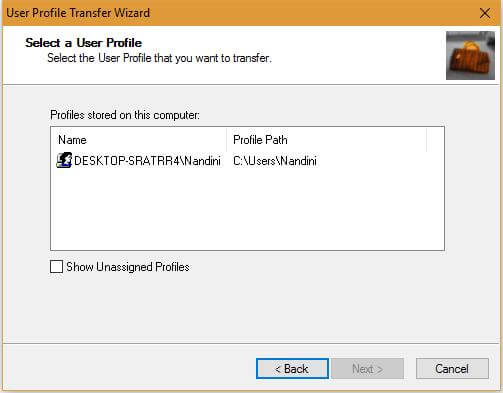 Note: To transfer the settings from one PC to another computer, you have to login into another user account, means you can not transfer your current user profile settings.
Once select the profile and click on Next button, it will pack your existing personal data and settings into a standard zip archive for easy transfer to another computer. On another PC, the too will unpack the archive and restore your user profile. It will automatically reconfigure the profile as necessary for the new Windows installation.
Transwiz can transfer profile data from Windows XP, Windows 7, Windows 8 and Windows 10, and to machines running Windows XP, Windows 7, Windows 8, and Windows 10. You can use the same archive file to transfer your user profile to and from 32-bit and 64-bit versions of Windows.
Transwiz is free for personal use. It is a handy tool if you have any plan to move from one PC to another. You can download it from here.
You may be interested in Ninja Shutdown that lets you automate Shutdown, Restart or Log Off.