Before, I had shared with you about TP – Link 3G Mobile Wi-Fi M5350 Router. Today, I will review another product from TP-Link company, TP-Link 3G Mobile WiFi Router M5250. I will talk about its features, specifications, reviews as well as firmware (download link provided at the end of the article). The M5250 is equipped with a built-in 3G modem, which allows you to instantly establish your own Wi-Fi hotspot simply by inserting a 3G SIM card at the back of the device. With up to 21.6 Mbps download and 5.76 Mbps upload speeds, the M5250 is able to provide 3G wireless sharing to up to 10 users simultaneously, which is equal to Alcatel One Touch W600 3G USB Modem and Huawei E355. Its pocket-sized design and powerful 2000 mAh internal battery make it an ideal travel companion, allowing users to work or play for hours on end.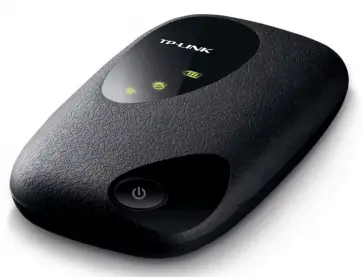 Equipped with a built-in 3G modem – No other bulky devices required
HSPA+ supported with up to 21.6Mbps download and 5.76Mbps upload speeds
Supports up to 10 users simultaneously
2000mAh internal battery for extended hours of outdoor use
Portable and cobblestone design ideal for travel use
Micro USB port for versatile recharging
Equipped with a micro SD card slot for up to 32GB of optional storage
The key features and specifications of TP-Link 3G Mobile WiFi Router M5250 :
Button : Power On/Off Button, Reset Button
Data Rates : DL: 21.6Mbps, UL:5.76Mbps
Dimensions ( W x D x H ) : 3.7 × 2.2 × 0.8 in. (94 × 56.7 × 19.8 mm)
Micro SD Card Reader : Up to 32G
LED Display : Wi-Fi Status, Internet Connection Status, Battery Status
External Interface : 1 micro USB port for power
Antenna Type : Internal antenna
Antenna : Internal antenna
Power Supply : Internal 2000mAh Rechargeable Battery
Band : WCDMA: 2100/900MHz, GSM: 850/900/1800/1900MHz
Wireless Standards  : IEEE 802.11b, IEEE 802.11g, IEEE 802.11n
Frequency : 2.4-2.4835GHz
EIRP  : <20dBm
Wireless Security : Support WPA-PSK/WPA2-PSK,Wireless MAC Filtering, Enable/Disable SSID Broadcast
DHCP : DHCP server, DHCP Client List
WiFi Supported Devices : Upto 10 devices at a time
In my reviews TP-Link 3G Mobile WiFi Router M5250 found suitable for home users, since it supports 21.6 Mbps download and 5.76 Mbps upload speed, which is very nice. TP-Link sells devices unlocked in the market , so there is no problem at all from unlocking side like Huawei and ZTE devices.
Its price is not revealed online on its official website, however upto Rs.6,000/- its a nice device.
Before proceeding firmware update of your TP-Link 3G Mobile WiFi Router M5250, check the previous version.
How to check firmware version of TP-Link 3G Mobile WiFi Router M5250 :
Turn over the device, you can see a label at the back of the device, there is a character string "Ver:X.Y" (for example, Ver:1.0) in the Serial Number field, and the number X is the hardware version of the device. If the string is "Ver: 1.1", it means that the hardware version is V1.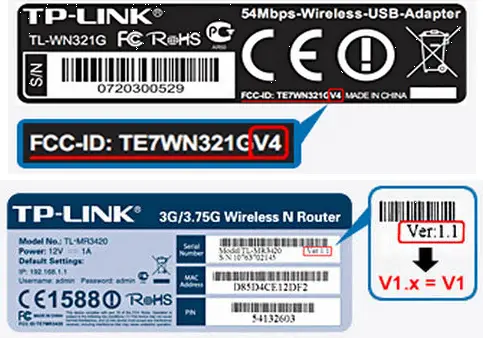 Download TP-Link 3G Mobile Router M5250 Firmware Update V1 131015