Several T-Mobile iPhone owners are experiencing random problems with their device, including freezes, restarts, and even the infamous blue screen of death, according to a MacRumors report.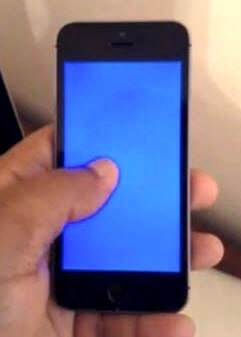 MacRumors has received several complaints from readers, and there are also numerous reports of problems on Twitter,Facebook, and reddit. Affected models include the Apple iPhone 5s, iPhone 6, and iPhone 6 Plus running iOS 8.1 or 8.3.
"Hey guys. So this morning my iPhone 6 (4 months old) started just randomly restarting itself every 20-30 minutes or so," reported a user. "I wasn't even using it most of the time, it was in my pocket at work (could tell because of lock screen that indicated I needed to enter my pin after a restart as opposed to finger ID). At one point I was texting my SO about it, the screen turned blue for maybe 2 seconds and it restarted."
While T-Mobile has yet to come out with an official statement on this, a Reddit user who spoke with the magenta carrier's support staff said they are suspecting that it's a memory-related problem.
Some users have had success putting a stop to the restarts with a hard reset, and that's the solution that T-Mobile is recommending to customers who call in. If that doesn't work, T-Mobile is instructing customers to clear out their old text messages and do a factory restore via iTunes.
Source: macrumors