What is Blog?
A blog (weblog) is a discussion or informational site consisting of posts and typically displayed in reverse chronological order. Until 2009, blogs were usually the work of a single individual or occasionally of a small group, and often covered a single subject. More recently, "multi-author blogs" (MABs) have developed, with posts written by large numbers of authors and professionally edited.
How to earn money using Blogging?
Everyone wants his reward for his hard work. Blogging is one of the best platforms, through which you can earn money, by simply sitting at home and doing hard work. There is no limit, how much you can earn? All depends on upon your knowledge and dedication towards your work.
Today blogging is a vast field. There are a lot of groups are working together and generating lots of revenue online. There are various ways to earn money by doing blogging, e.g. advertisement, guest post, reviews of products etc.
We will write a new post in details about, how to earn money online? Let's come on the topic.
How to start blogging in Blogger.com?
To start blogging in blogger.com, which is hosted by Google, you need a Gmail account.
1. Login into Gmail accounts and open a new tab in the browser and browse for blogger.com.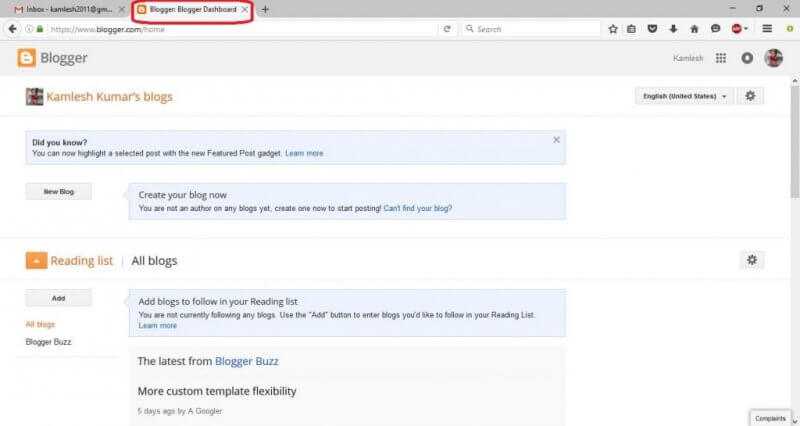 2. From left side pane, click on 'New Blog'.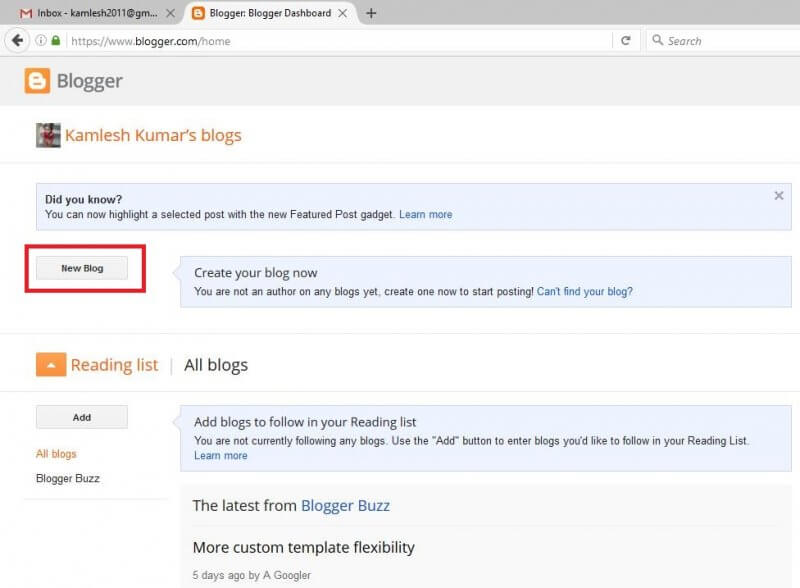 3. A new window will be opened with the title, Create a new blog.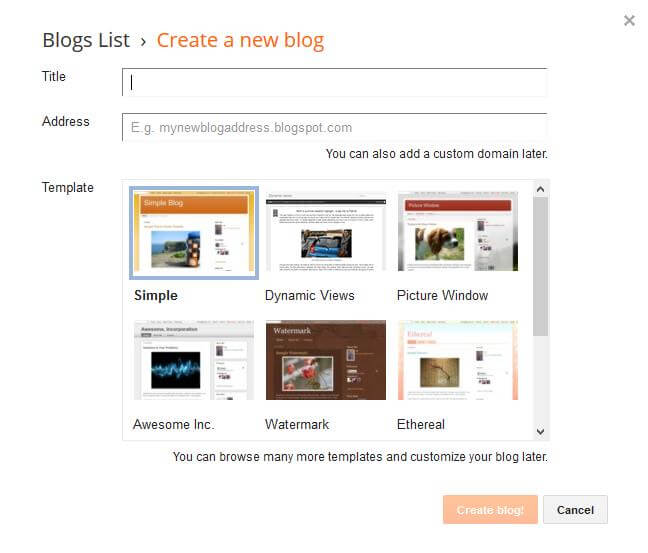 4. In the title , put a description that suits your blog.
In Address text box, put the address (in my example we have put "earnmoneyonlinenowhow", blogspot.com will be added automatically. When on the right side a tick mark will come, means the address is available if not then keep trying till you get the suitable address.
From the Template, click on any, it will be used as the design of your new blog, which you can change later.
When everything is ready, then click on "Create blog!".
5. Once you click on "Create blog" after filling all the required fields, in a few seconds it will redirect you to new blog dashboard.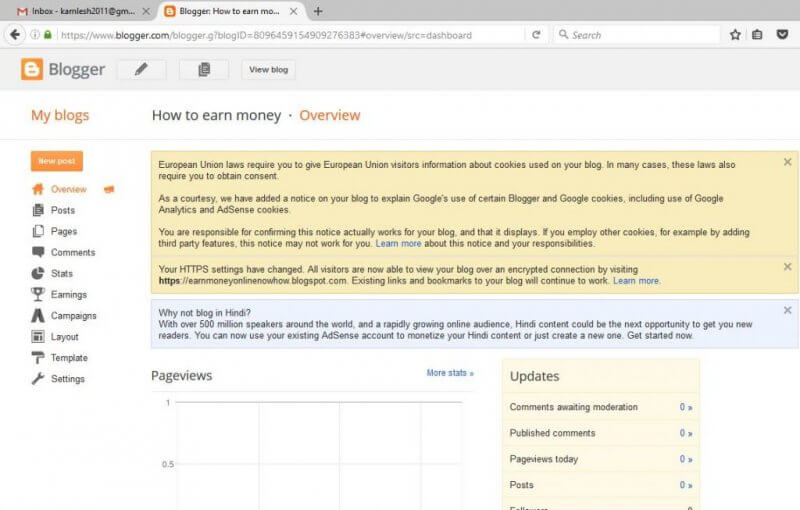 That's all! Now your new blog is ready.