"Software update" is new freeware that lets you update the installed software whenever it is available by the developer. This free tool comes from Glarysoft, which has already given Glary Utilities, Glary Undelete, and Disk SpeedUp. You can use Glary Software Update instead of Avira Software Updater.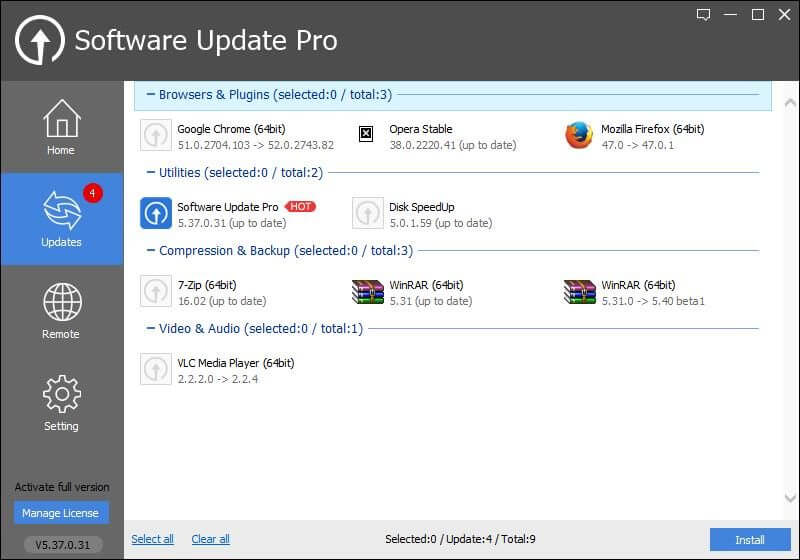 It scans the installed software under your operating system, and when any update is available, it notifies you. The Free version of Software Update does not automatically update any software, which means you have to select the tool you want to update and click on the Install button.
Once you click on any software to update and press the Install button, updates will be automatically applied to your PC. Again press the Home button to go to the main screen of the software.
If you don't want to get any Beta releases notification, you can configure the same through the Setting option.
The Software update is another excellent freeware from Glarysoft, which is compatible with Windows 10, 8, 7, 2000, XP, and Vista (including 32-bit and 64-bit versions). You can download it from here.